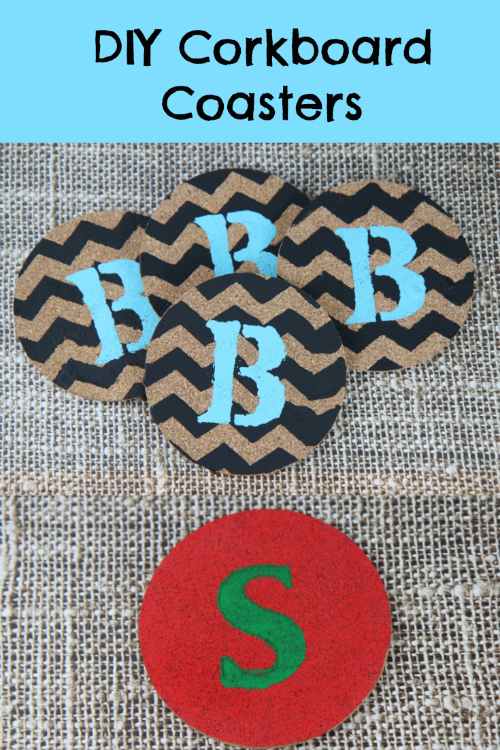 I have an easy DIY gift that you can make this holiday season! Best of all, it is inexpensive to create. Using cork board coasters and acrylic paint you can easily customize personalized gifts for your loved ones.
Here's what you will need:
Cork board Coasters (you can purchase these at Hobby Lobby for just a few dollars or buy in bulk online)
Acrylic Paints
Stencils or Tape to create your design
For the first coasters, we used a chevron stencil to paint the background layer. After the first layer is dry (probably 30 – 60 minutes), you can stencil on the letter you want on top of the bottom layer. Allow to fully dry.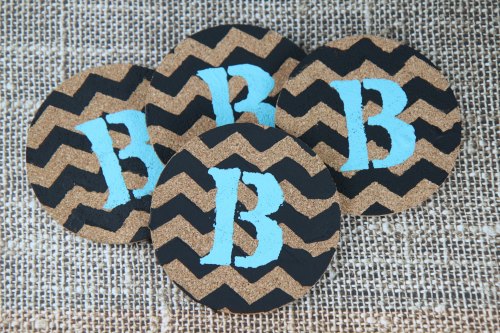 Very cute and easy!
My youngest daughter, of course, wanted to make her own too! We tried to stencil a present on hers but it looked too globby so we just painted a plain background. After the background dried, she stenciled on her initial.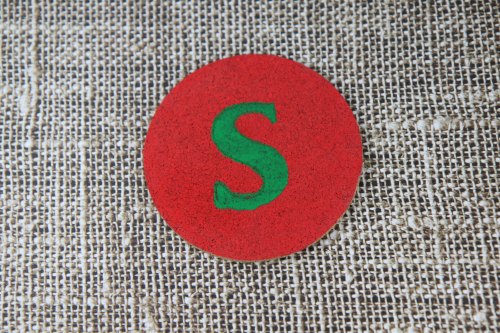 The possibilites are endless with the different designs, colors, and stencils you can use! We plan on making some square coasters with a geometric design next!
Find more ways to save on Holiday Decorating!
Did you enjoy this post? Find more money saving tips here.