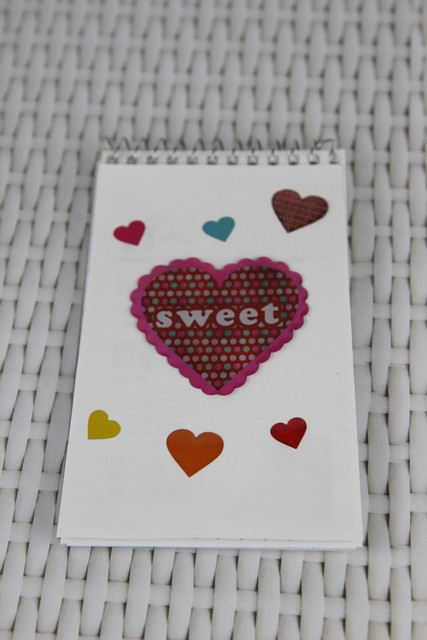 Here's a fun and simple craft you and your child can do for Valentine's Day. Make for fun to keep at home or make for the entire class at school as Valentine's Day "treats." All you will need is to buy some inexpensive little notebooks like the ones I purchased from the Dollar General store. I was able to get a 3 pack for just $1. Cut out card stock in whatever color you would like to fit over the front of the notepad. Glue with a glue stick.
Decorate with markers or crayons. I decorated mine with some stickers I purchased from the Dollar General. You can also use foam decorations. There are so many fun possibilities on this one.
Pair with the "Valentine, you are just write" pencil gift idea that includes a FREE printable for a pencil and notepad set.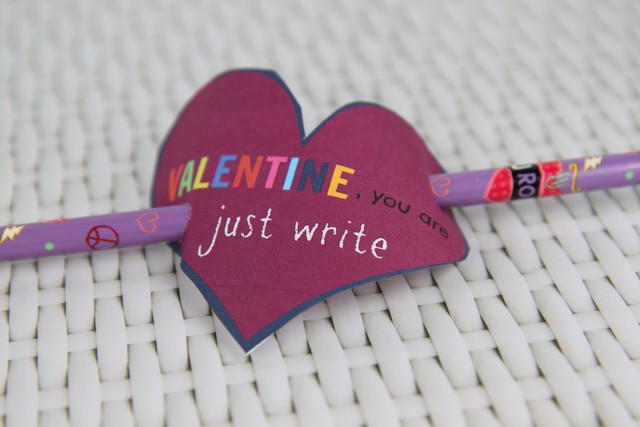 Find more handmade Valentine's Day ideas!
Did you enjoy this post? Find more money saving tips here.