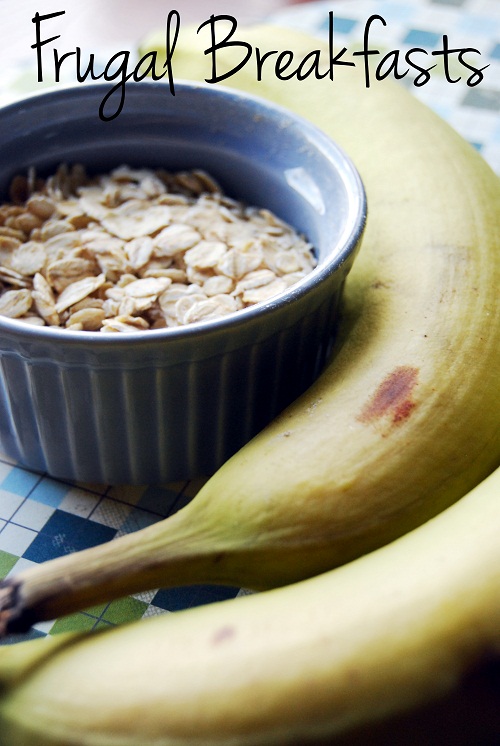 Breakfast.  The most important meal of the day and often the most skipped meal of the day. Why? Because of life in a hurry, lack of choices, and uninspiration.
Today's post will inspire you to not only find some yummy breakfast but to keep it all on a budget. If you are already skipping breakfasts you might do it even more if breakfasts tend to be expensive! Here are some quick and easy options that won't break the bank:
Eggs (Scrambled, In Toast, Fried, Hard Boiled, ect)
Omelets (Add in chopped or frozen veggies, meats, cheeses, ect)
Oatmeal (Topping could include fresh fruits, canned fruits, dried fruits, even chocolate chips!) – Try out our DIY Oatmeal packets to save time and make it easy on the kids!
Yogurt (Topped with fruit, preserves, granola, etc)
Pancakes (Topped with fruits, preserves, or fruits can be mixed in the batter)
Smoothies (Can be made with just about any combo of fruit or veggies that you happen to have on hand)
Hashbrowns (Simply shred up a potato and fry, add in some veggies for variety)
Breakfast Sandwiches (Fry an egg and place in an English Muffin with a slice of cheese, add a sausage patty if you have one)
Toast (Toppings could include peanut butter, bananas, jams or preserves, or just about anything really!)
Fruit Cups (If many fruits are in season, this can be an excellent option)
Homemade Muffins (You can always make these in advance and freeze for future breakfasts)
French Toast – try this overnight french toast recipe!
Maybe you are looking for something you can bake for breakfast instead of something that is grab and go. Here's an excellent recipe for an easy and frugal dish! This casserole takes very little time to prepare and very few ingredients.
Easy Frugal Breakfast Casserole
Ingredients:
1 Pillsbury Refrigerated Crescent Dinner Rolls
10 -12 eggs
2 cups cheddar cheese, shredded
2 cups mozzarella cheese
 1 -2 lb pork sausage
In a frying pan, cook the sausage and drain away any excess fat. Unroll the container of crescent rolls and use to line the bottom of a greased 9×13 baking dish. Spread the sausage over the top of the crescent rolls. In a large bowl, beat together the eggs and both of the cheeses. Pour the egg mixture over the top of the sausage. Bake at 350 degrees for 35 to 40 minutes until the middle is no longer runny. Serves 10.
How about a nice and cool breakfast for a warm day? This smoothie/shake will leave your kids feeling like you gave them ice cream for breakfast!
Cool Milk Shake
Ingredients:
1 cup milk
2 tablespoons peanut butter
1 frozen banana
1 tablespoon unsweetened cocoa power
Blend all ingredients together (I love my Ninja!). For a thicker shake you can add an extra frozen banana.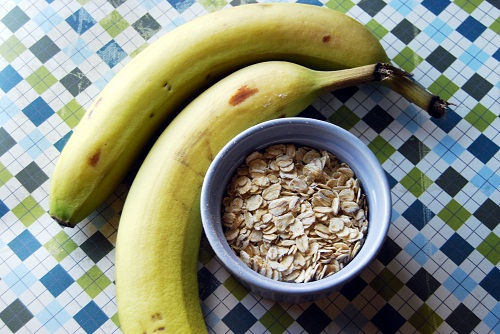 Are you feeling inspired yet? What are you going to have for breakfast tomorrow?
What are your favorite frugal breakfasts?
View the Recipe Index for a complete list of recipes. For the most recent vegetarian recipes posted on the blog, go here. To view all the recipes post on the blog, go here.