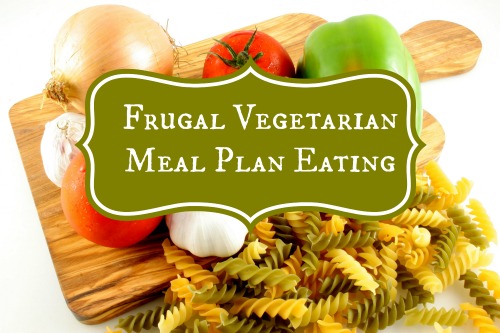 Frugal vegetarian meal plan eating can be difficult. Looking for vegetarian replacements for cooking oils, meats, and other ingredients can be expensive. If you are a vegetarian who wants to eat well while sticking to a budget, use these helpful hints to enjoy delicious food without hurting your pocketbook.
Plan Each Week's Meals Ahead of Time
When you plan your meals a week at a time, it's easier to make out an affordable grocery list. Determine which meals will yield enough for leftovers. This allows you to have one dinner and one lunch out of a single recipe. Plan out the meals by day as well. If you know that you will only have a half-hour to prep dinner one night, you can plan accordingly. This reduces the temptation to order out for meals you can't afford.
Overlap Your Ingredients
If you are having pasta with tomatoes one night, plan on using tomatoes with another meal during the week. You'll get more use out of your produce and grains if you coordinate the ingredients on your meal plan. You can save money by purchasing many fruits and vegetables in bulk, such as onions, tomatoes, oranges, and potatoes. Oats, wheat, rice, and pasta can also be purchased in bulk. This can save a significant amount of money each week.
Plan Your Snacks
Following a vegetarian meal plan isn't just about figuring out what to eat for breakfast, lunch, and dinner. Planning for snacks in advance will keep you from spending money on junk food when you are hungry. Nuts, berries, rice cakes, baked potato chips, and granola are all affordable snacks that you can eat at work or at home. Include these in your meal plan so you always have an affordable, vegetarian-friendly snack option.
Organic Isn't Always Best
While you want to make sure that you use the healthiest ingredients possible, you don't always have to choose organic. Most organic foods are more expensive than their non-organic counterparts. Fruits and vegetables with tough outer skins, like bananas, avocados, and cantaloupe provide their own protection from pesticides. Save money by purchasing the non-organic options for these foods so you have more money to spend on organic apples, berries, peppers, and leafy greens. Shopping for produce carefully means you'll be able to plan tasty dinners each week without the large grocery bill.
Cook From Scratch
Learn how to can your own fruits and vegetables to save money on processed foods. These items at the grocery store can be expensive. They also tend to have fewer nutrients than foods you can at home. Making your own pasta, dough, and bread helps you to ensure that your foods aren't made with animal fats or shortening. Once you learn how to make more foods from scratch, you can begin to make large batches that can be frozen and stored. This makes frugal meal planning and eating even easier. When you are able to fill your freezer with healthy vegetarian dishes, you won't have to waste your money on frozen vegetarian entrees or takeout food that hurts your wallet.
Once you become more familiar with the different ways to shop for vegetarian ingredients, you'll be able to plan healthier frugal meals. Shopping smart and cooking from scratch make it easy to get the nutritious meals you love without having to pay extra for processed food. Control your diet and your budget by using these handy frugal vegetarian meal plan eating tips.
Find more vegetarian recipes here.
Did you enjoy this post? Find more money saving tips here.