This past weekend I was making a recipe that called for stock/broth. I'm currently out and I don't want to purchase anything else that clutters up my pantry so I decided to see if I could make my own. I did and it's much more cost effective than buying vegetable broth in the cartons – which usually runs around $1.99 for 32 oz.
As part of my plan to save more money in 2013 and eat from our pantry, making my own vegetable broth seems like a easy way to save and always have plenty of vegetable broth on hand for my recipes.
Use whatever vegetables you have on hand. You can even just use vegetable scraps. I would suggest keeping your scraps and storing in your freezer until you are ready to make your stock. I had carrots, onions, jalapenos, mushrooms, celery, green pepper that I used in mine….place vegetables and a variety of spices (garlic, oregano, salt, pepper, whatever you would like!)  in a large pot…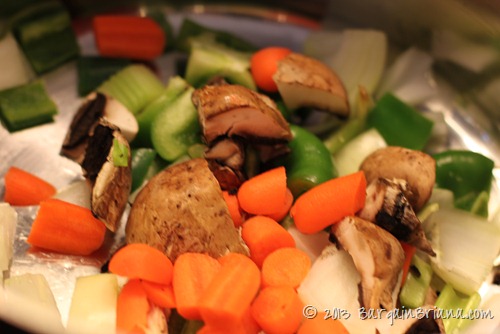 Cover with water….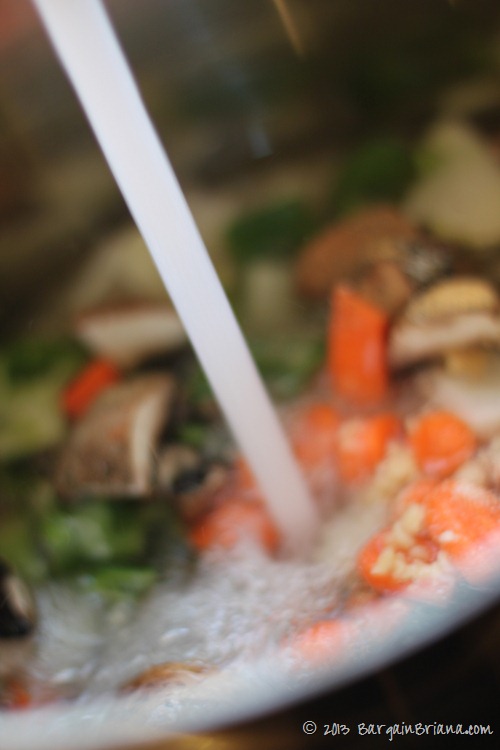 Bring to a boil. Simmer for an hour or so.
Strain your vegetables from the liquid. Discard the vegetables. You may need to use a fine strainer to remove all the vegetables.
I froze my vegetable broth in portions that we would use for soups since we have plenty of containers. If you are low on containers or want to save space, you can freeze the broth in ice cube trays. Pop the cubes out and put in a gallon bag and store in the freeze. Then just pull out the cubes when you need them.  Approximately two cubes equal 1/4 cup of broth.
Tip: Use vegetable scraps such as potato peels, scraps, and other odds & ends. This is a great way to reduce your wasted vegetables too.
I used this broth in my White Bean Chili Recipe this week and it tasted great!
Print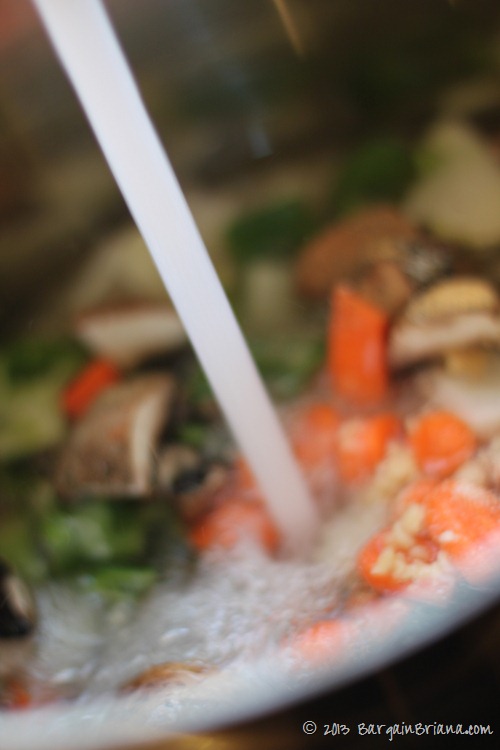 How To Make Vegetable Broth
---
Variety of Vegetable Scraps
Spices such as garlic, oregano, salt, pepper, etc.
Water
---
Instructions
Cover vegetables and spices with water in a large pot.
Bring to a boil.
Reduce heat and simmer for an hour.
Drain vegetables.
Freeze.
---
Recipe Card powered by
View the Recipe Index for a complete list of recipes. For the most recent vegetarian recipes posted on the blog, go here. To view all the recipes post on the blog, go here.