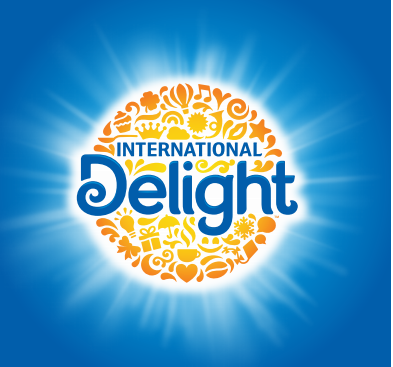 Independence Day is almost here. We enjoy this day with time off work, cook outs with family, and end the evening with beautiful firework displays. In the past, the 4th of July has been a hot one and what a better way to cool off than with a frozen treat.Remember the pudding pop treats of the 80s? You can very easily make these at home with minimal effort and have a delicious treat for your family. Incorporating International Delight coffee creamers into these frozen desserts is quite simple! No coffee needed!
Make the pudding per the directions on the package.To incorporate the delicious taste of International Delight Sweet Cream or any other flavor you choose, simply replace one cup of milk with your favorite International Delight flavor! Then pour into 3 ounce cups and stick a popsicle stick in it. Allow to freeze for around 4-5 hours. Then enjoy! One batch won't do, so make sure to multiple this recipe by two or even three. I promise, you will want more! :)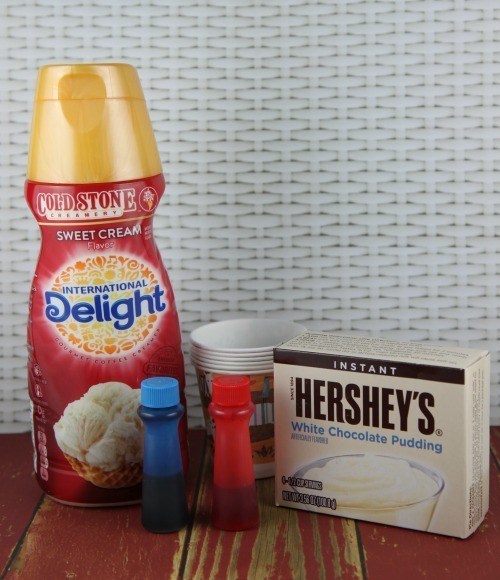 Ingredients:
One package of White Chocolate Instant Pudding Mix
1 cup milk
1 cup International Delight Coffee Creamer (your favorite flavor!)
red & blue food coloring
3 ounce paper cups
popsicle sticks
Combine pudding mix, milk, and International Delight Coffee Creamer in a bowl with a whisk or a blender for two minutes. Divide into three different bowls. Add 15 drops of red food coloring to one portion. Add 15 drops of blue food coloring to another portion.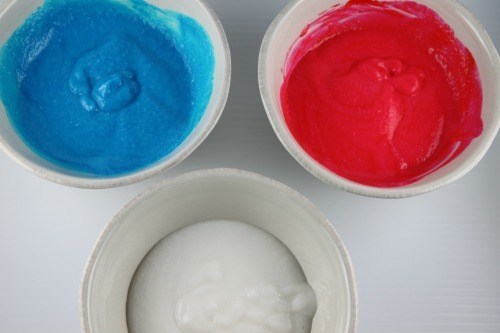 Transfer mixtures into three separate plastic bags. Cut off tip of corner. Start with either the blue or the red and pipe equally into five paper cups. Tap cup on counter to distribute the mixture. Repeat with white and then with your final color (red or blue). Insert a popsicle stick in the middle of your mixture.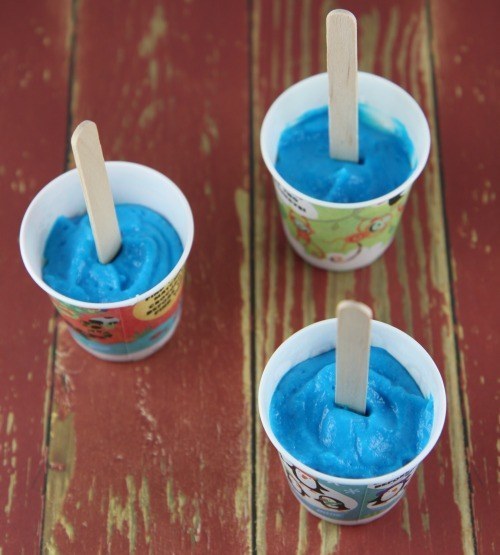 Freeze for 4-5 hours or until firm. It may take less or more time. Ours were firm enough around 3 hours. Plus, we were super impatient wanting to try our recipe!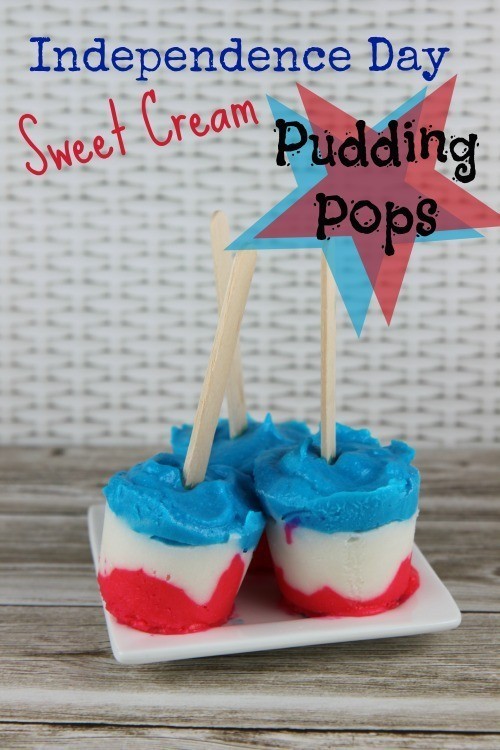 Within 30 minutes of your children exclaiming that they are done, will they all be gone. This may or may not have happened in our household.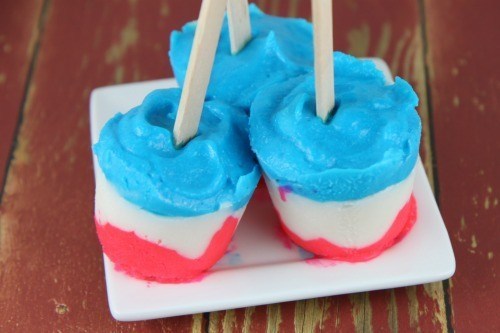 Sign up for Member Delights and have access to coupons, giveaways, new recipes, and more each month. Stay up to date on the latest International Delight news on Facebook,Twitter, Instagram, or Pinterest.
This is a sponsored conversation written by me on behalf of International Delight. The opinions and text are all mine.
View the Recipe Index for a complete list of recipes. For the most recent vegetarian recipes posted on the blog, go here. To view all the recipes post on the blog, go here.