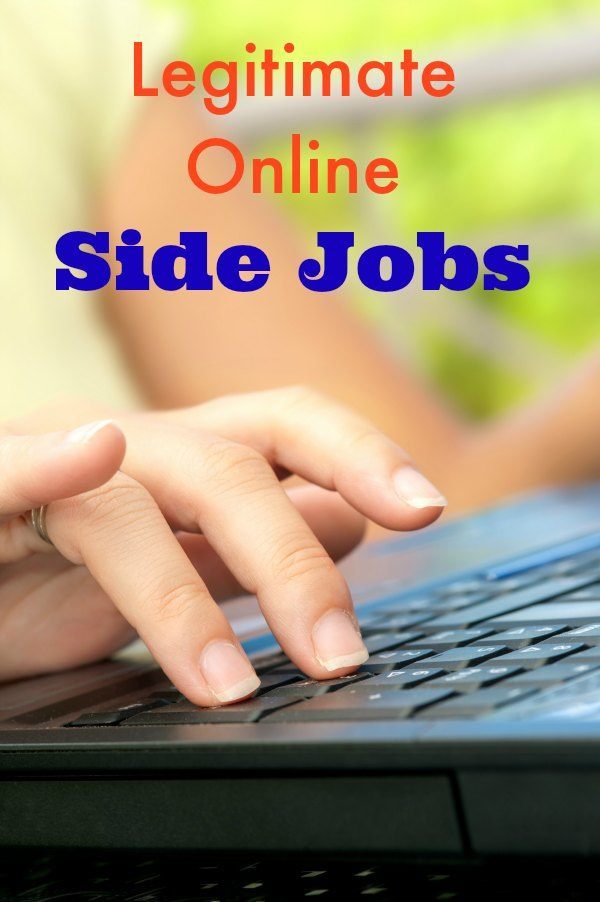 Just about everyone has the dream of working from home in their PJs but precious few actually take the scary step to do it. Working from home is no easy thing. You have to have a skill or a service and know how to market it properly. You also have to be a self starter. There will be nobody there to push you and keep you on the clock but yourself. If you let your foot off the gas, you will get absolutely nothing for a paycheck most of the time. Assuming you have all these bases covered, you still have to find legitimate online side jobs that actually earn you cash.
If you are legitimately interested in earning some money on the side, here are several ideas you can consider that are totally on the up and up:
*Please remember that like everything, you need to do your homework with each company, individual and job. Not all are above board so you should treat them as you would any job in person and check them out thoroughly.
Legitimate Online Side Jobs
Blogging/Affiliate
Blogs are still alive and they can make you money, but they are not a magic elixir. There are countless things you must learn, utilize and do before you ever dream of making a profit. The days of making immediate money off a blog are not realistic anymore. It happens but you should never count on it. Blogging as a long term solution is still very realistic to earn money on the side though. This is a project that takes a little time to get off the ground but can earn you good money long term.
Virtual Assistant
This is a broad term to be sure but it is also a very good job for those that market themselves properly. This might be a job as a blogging coordinator, organizer, scheduler, or any other number of online jobs. Pretty much anything that can be done online to make life easier for someone else can earn you cash. Find a niche and get really good at it and you can be a virtual assistant.
Online Auctioneer
eBay, Craigslist and countless other websites make it possible to sell your wares without leaving your couch. These sites all have different methods and rules, but that is what makes it so intriguing. You can leverage several of the sites and increase your part time profits.
Customer Service Representatives
This is one area where you have to make sure they are legitimate online side jobs and not some company taking advantage. Be sure you check out the companies very carefully and that you verify their business and the position. That said, you can take customer service calls for a company without ever having to even get dressed. This is a great way to add some extra money to your bank account.
Online Writer
Writing online content is a wonderful side job but you have to make sure you are equipped for the job. Not everyone is a writer. That said, most people can find some type of writing work online if they are willing to learn the craft. This is a bit of an ongoing job that takes time to get your feet under you.
Answering Service
When it comes to answering phones online, you deal with some wacky stuff. That said, there are companies that will pay you to man their lines from your computer. If you like talking on the phone and handling problems, this could be a great idea for you to consider.
These are only a few of the legitimate online side jobs that are out there.
What other online jobs do you find to be legitimate and worthwhile?
 Did you enjoy this post? Find more money saving tips here.