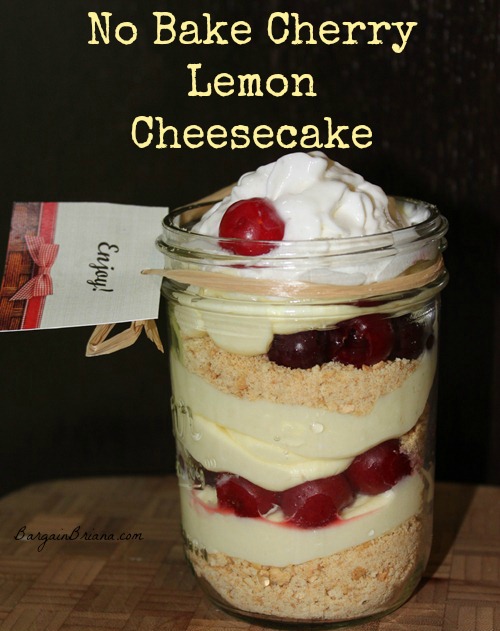 This Cherry Lemon Cheesecake Trifle is super simple, delicious, and best of all – NO Bake! Even my picky eater was gobbling this delicious creation down – fresh cherries and all! "Sorry for you that you left this out," he said.
A few weeks ago, Lucky Leaf sent me some of their summer pie fillings including the Lucky Leaf Premium Lemon Pie Filling and mason jars so I could have a little kitchen fun! Mason jar desserts are so incredibly cute and they are easy to transport if you plan on taking them on a picnic as they are already individually packaged. The recipe I based my idea had too many ingredients in the graham cracker streusel so I left out the brown sugar, butter, almonds, and salt and this recipe was still incredibly rich and delicious without those items. It saves time and a few calories by omitting those items!
First things first! The first thing I did was use my Ninja Kitchen Prep to finely crumble around 9 graham crackers.  This is one of my favorite kitchen tools.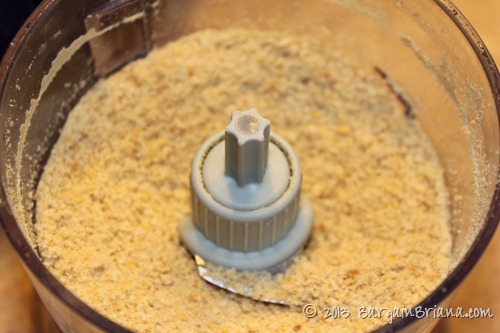 My aunt had picked some cherries from her neighbor's cherry tree and we ended up with a bucket full. This was the perfect time to use up a few of the cherries! I pitted and rinse about 30.
Next up, I combined the cream cheese and sugar.  Instead of getting out my KitchenAid Mixer, which I love but is so bulky, I decided to give the Magic Wisk a chance. My mother-in-law picked one up for me as a gift a few weeks ago so I was excited to give it a chance. On a side note, this thing is awesome! In just a few pumps, I had my sugar and cream cheese mixed together.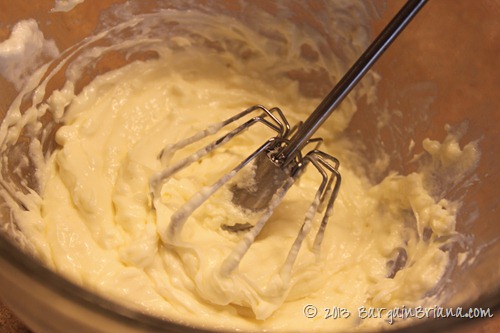 Then add in the whipped topping and Lucky Leaf Premium Lemon Pie Filling.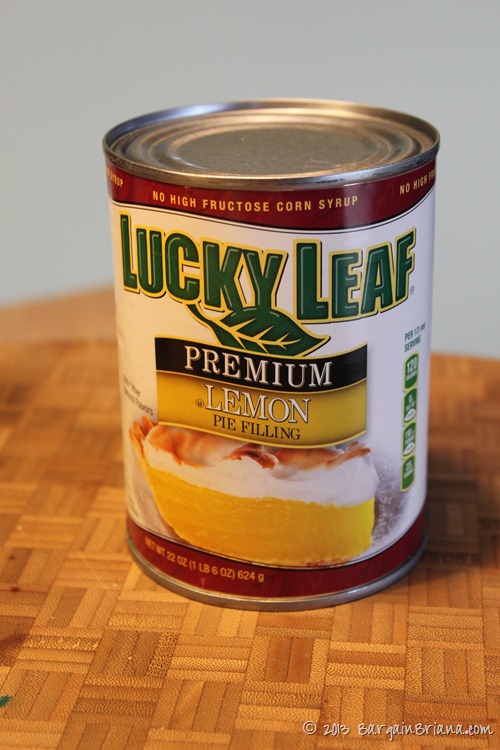 This is the part I really thought I would mess up. I'm not the best at making my food look pretty.  First layer the graham crackers, a layer of cherries, then lemon cream mixture, repeat. Top with whipped cream and a cherry for decoration. I decided to use a storage bag with the end cut slightly to add the cream filling into the mason jars.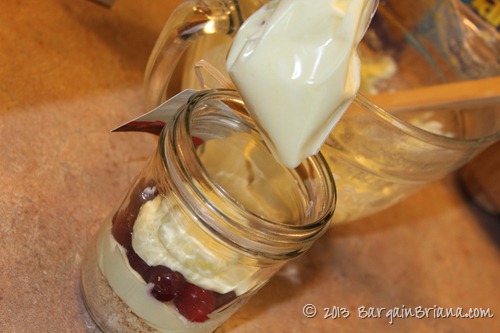 We were very pleased with the result. It is definitely a diet-breaker!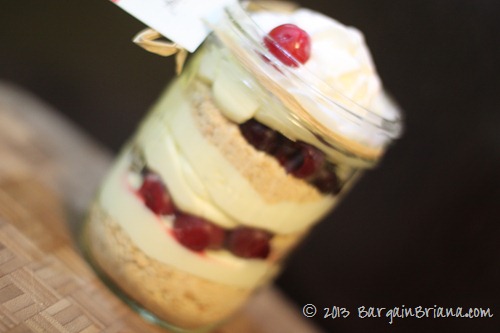 [amd-zlrecipe-recipe:112]
View the Recipe Index for a complete list of recipes. For the most recent vegetarian recipes posted on the blog, go here. To view all the recipes post on the blog, go here.
Products were provided in order to facilitate this post. This Post was written by me and was not edited by the sponsor.  Read more on my Disclosure Policy.