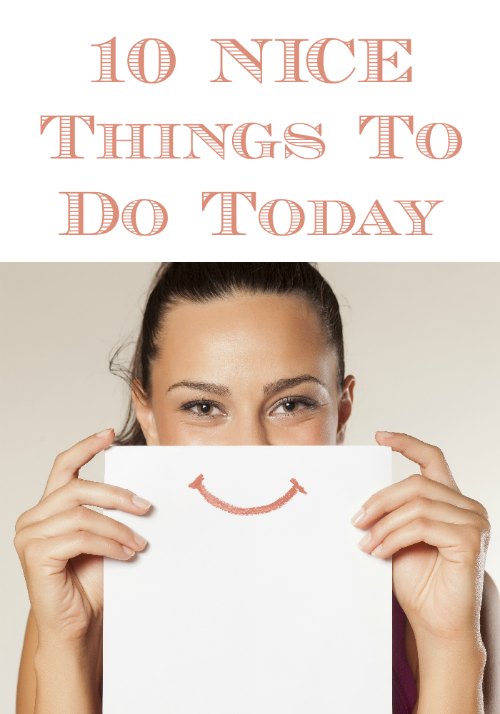 Do Something Nice Day is October 5th each year. This is a great day to do something nice for someone – anyone! Really, everyday should be do something nice day, right? Our world would be a much happier place if we followed this every day! You don't have to spend a fortune to do something nice. In fact, we have come up with 10 FREE and inexpensive ways to do something nice for someone else.
Send a message or a text. Send a quick message to thank someone who has made a difference in your life.
Donate unused clothing to charity. 
Hug someone. Now don't just go around hugging complete strangers because Bargain Briana told you to but loved ones will appreciate a free hug!
Give a compliment and mean it. Tell a friend you love their shirt, their smile, or anything that is a compliment!
Make a phone call. Call someone you haven't actually spoken with in a while just to say hello!
Visit a senior center or nursing home.  You will brighten someone's day as some of these folks don't get many visitors.
Be a courteous driver. Just one day is all I'm asking! ;)
Let someone ahead of you in line. 
Rake leaves for someone else.
Smile. You never know how just a simple smile can brighten someone's day!
In addition, sending flowers always brightens someone's day. Right now Discover Deals is offering 20% Cashback Bonus at ProFlowers and 15% Cashback Bonus at 1800Baskets!
Keep up to date on all the latest Discover promotions on Facebook, Twitter, or YouTube.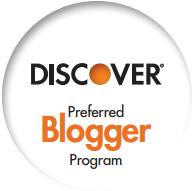 My views are my own and do not necessarily reflect the views of Discover Products Inc. and its affiliates. This post was sponsored by Discover Card. Rest assured, this Post was written by me and was not edited by the sponsor. Read more on my Disclosure Policy.