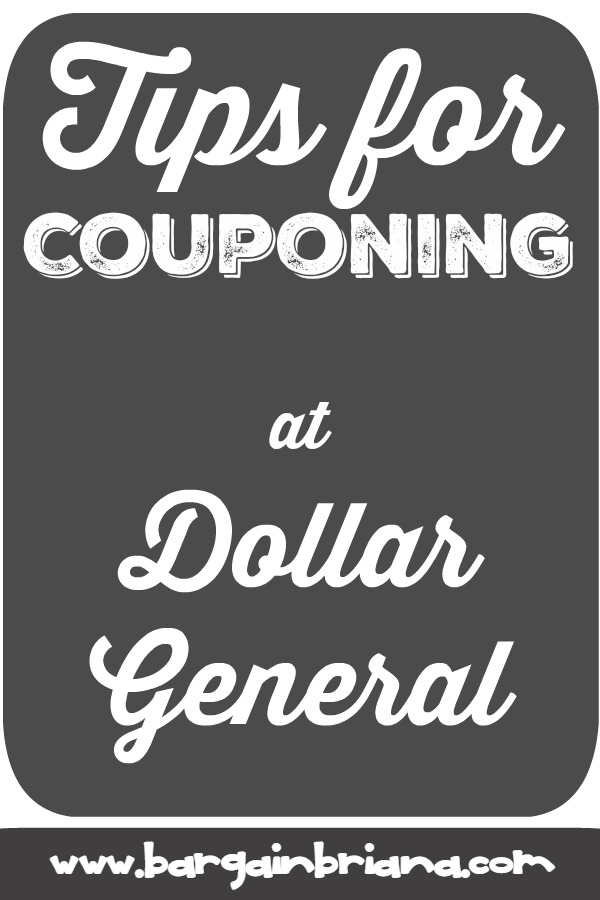 Our family often finds the best deals on things like laundry detergent, shampoo and toilet paper by using these Tips For Couponing At Dollar General.  Not only is this store a favorite with their awesome coupon policy, we find it to be super convenient since it isn't as busy as other stores.  Dollar General is a great store to learn how to coupon at with it's simple policy and great products.
Tips For Couponing At Dollar General
Take advantage of stacked coupons:  Much like some our other favorite stores, Dollar General allows you to stack one manufacturer coupon with one store coupon on each item.  As long as the coupon states it is specifically a "store coupon" you can stack with any applicable manufacturer coupon.  Check online and in their weekly sales papers for these in store coupons.
Check their online coupons weekly:  Not only do they have manufacturer coupons you can print, they have special store coupons online each week for you to take advantage of.  Make sure to check every week for updates.
Use their weekly $5/$25 coupons: Each week they present a $5/$20-$35 coupon to use in store.  The amount you must purchase to receive the $5 off varies week to week but is usually $20-$35.  To use this to your advantage, have the cashier ring up your transaction, then give them this coupon first.  It will take a small amount off each item purchased up to the $5.  Next give them your coupons for each item.  Your final total will be well under the amount you had to spend to use their $5 coupon.
Use their paperless coupon option:  If you don't like keeping track of so many paper coupons, load their online coupons into your account and simply redeem at checkout by entering your telephone number associated with your account.  This saves paper and saves money.
Dollar General often has great low prices and deals on household products and beauty supplies.  By using these tips for couponing at Dollar General you'll get the best deals for your money.
Looking for coupon matchups? Find all the stores we cover here at the Store Coupon Matchups Page. Need coupons? Print out coupons for all your favorite products here.
Did you enjoy this post? Find more money saving tips here.