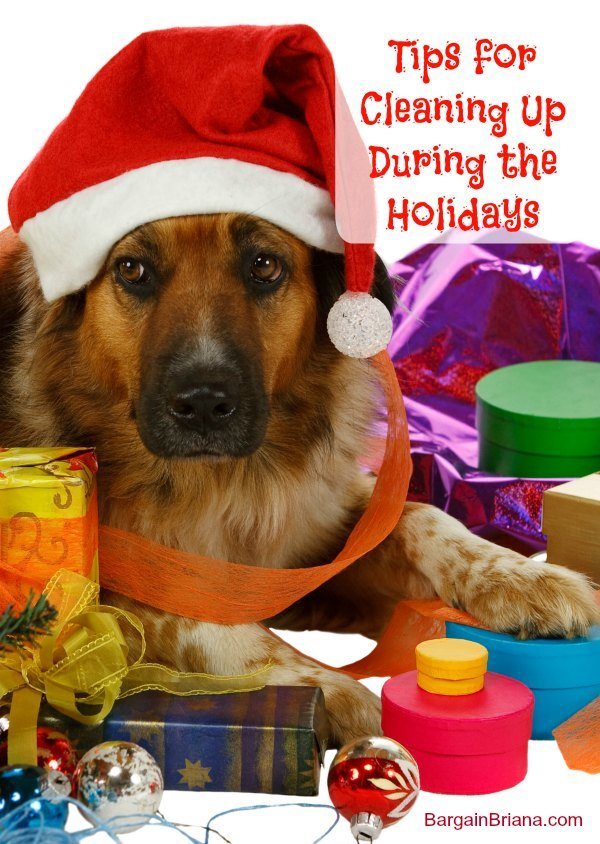 Keeping your home clean and neat during the holiday season can be challenging. You move things around to make room for a Christmas tree and other decoration. You also entertain guests and wrap and unwrap gifts. Christmas brings love and cheer, but it can also bring plenty of clutter and mess. Here are a few tips to get things cleaned up during the holiday season.
Keep Gifts Contained
When it's time to open gifts, no matter how many members you have in your family, all of that wrapping paper can make a heap of mess. To cut back on some of the mess, keep the gifts contained to an area around the tree. Let family members unwrap one gift at a time. This cuts back on the mess a little, but it also forces everyone to focus on what they just unwrapped instead of throwing it aside for the next gift.
Put Out Extra Trash Containers
At Christmas time, be sure to put out a few extra trash containers. One trash can near the tree will help cut down on the gift mess after presents have been opened. If you don't already have a trash can near the entry door, now's the time to put one in place so you r family can simply dispose of their trash as they walk in the door.
Enlist the Whole Family to Help
You can't do it alone. This is true all year around, but at Christmas time, it's especially true. You can't do all of the cleaning and keeping things neat all by yourself. Enlist the whole family to help. Assign tasks to each family member for the Christmas season. For example, one person can be in charge of sweeping up around the Christmas tree every day while another is in charge of making sure decorations stay in place. It takes everyone helping out to make sure the house is clean and neat at Christmas and anytime.
Use Disposables
Sure, if you're trying to be frugal, using disposable dishes and cutlery seems a waste. On the other hand, though, when you're trying to keep your home clean and presentable for the holiday season, making use of disposables is smart. This might increase your trash output, but it will also cut back on your dish washing and extra work for the month of December.
During December, most families deal with plenty of hustle and bustle. You may have extra guests coming and going and you may entertain more than normal. In among the busyness of getting ready for Christmas, it's easy to let the house go and end up with a big mess. Try a few of these tips to help cut down on the mess and keep things in a little more order for the holiday season.
Does your family have any tips for cleaning up during the holidays not included here?
Did you enjoy this post? Find more money saving tips here.