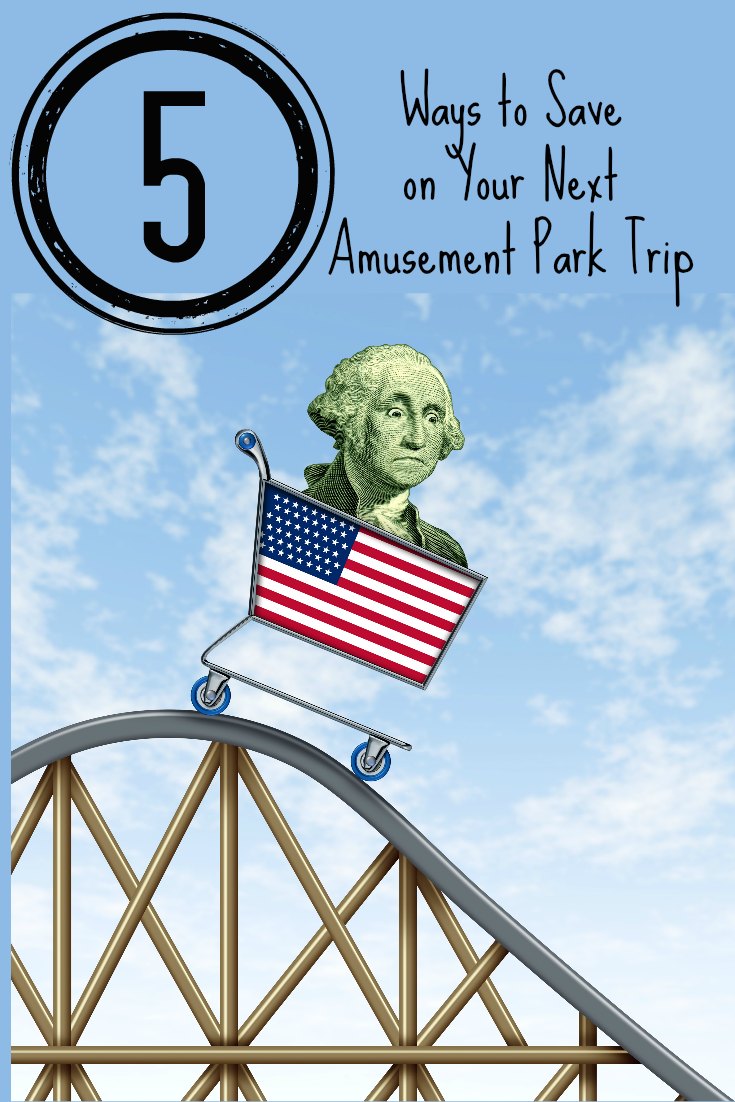 Now that the kids are getting older, they love going to amusement parks. The bigger the roller coaster the better for my daredevils. Personally, I like to sit on the sidelines while enjoying watching the kids have the fun. This fun can be quite expensive, especially with a large family. There are ways you can alleviate the costs while enjoying late summer family fun at an amusement park.
The costs can really add up when you factor in admission price, food and drinks, gas costs, possibly hotel charges, souvenirs, parking, etc. We have some great tips to help you save including how you can save with your Discover Card!
5 Ways to Save on Your Next Amusement Park Trip
Buy very little on the park grounds. Don't be lured into paying an insanely high price for a photo when you can easily take your own photos with your digital camera and print out for a fraction of the cost. Bring in your own reusable water bottles and refill during the day to keep hydrated. Pack a lunch and enjoy a fun family picnic.
Souvenirs. Just skip souvenirs. I can't think of any memorable souvenirs we have ever purchased from an amusement park.  The memories you make as a family will outweigh the extra costs of any souvenir you will purchase. If you do feel the need to purchase a souvenir, buy an inexpensive post card to remind you of your trip.
Visit during the off season. Theme parks are rarely busy all year long. Find out when things slow down at the particular park you want to visit and try to visit during that time. Usually the tickers are cheaper and you won't have to fight the crowds.
Purchase your tickets online. Many theme parks offer discounts when you purchase your tickets online ahead of time. Discover cardmembers can use their credit cards from now through December 31, 2014 to earn 5% on the first $200 in purchases at Six Flag parks and at SixFlags.com. This adds up to up to $10 in Cashback Bonus just for using your Discover Card.  Bonus: Enjoy the Orange Carpet at Six Flags as a Discover cardmember. If you flash your Discover card at any Six Flags locations, cardmembers can skip the lines and enter in the special Discover entrance.
Save money when you travel to the parks.  Consider using a planning tool like gas buddy to find the cheapest gas en route to the theme park you are visiting. Also, if your credit card offers rewards on gas purchases, be sure to bring it along! Now through September 30, 2014, Discover cardmembers can sign up to earn 5% Cashback Bonus on up to $1,500 in gas purchases – that's up to $75! Cardmembers can sign up simply by logging into their online Account Center or by calling 1-800-DISCOVER (1-800-347-2683).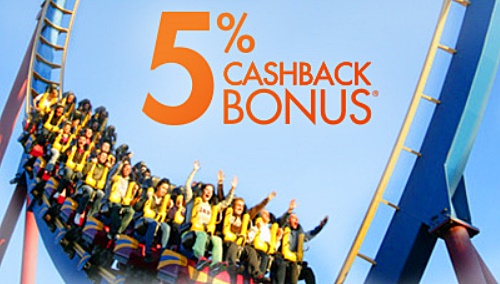 Make those last few days of the summer fun and exciting for your family and save money with Discover!
How would you like to win a $25 Discover Gift Card? Check out the perks of being a Discover cardmember and let us know what you plan on doing with the last days of summer for a chance to win a $25 Discover Card.
Enter via the widget below.
Giveaway ends 8/31/2014 at 11:59 p.m. ET.
Keep up to date on all the latest Discover promotions on Facebook, Twitter, or YouTube.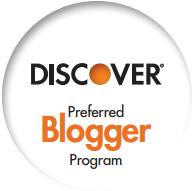 My views are my own and do not necessarily reflect the views of Discover Products Inc. and its affiliates. This post was sponsored by Discover Card. Rest assured, this Post was written by me and was not edited by the sponsor. Read more on my Disclosure Policy.