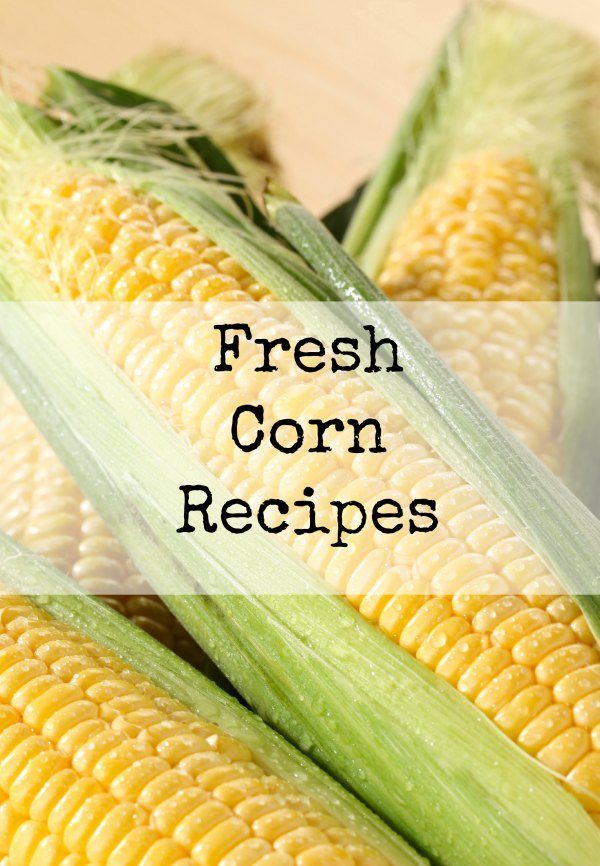 I have a garden full of vegetables that are going to be ripe soon and I'm always looking for new recipes ideas. I've teamed up with several other blogs to share some great new recipes and tips on using your fresh garden vegetables. Don't just grow it, use it!
Growing up in Indiana, you know all about corn. Before we moved into "town", we normally had the view of a cornfield from our kitchen window. There is MORE than corn in Indiana, though! (haha, only those of you from Indiana are going to get that joke…and sorry, I know you have that catchy slogan stuck in your head now.)
Almost every year we freeze huge batches of corn for fresh Indiana corn throughout the year. It really is the best corn around. It is quite a bit of work but much more fun when you do it with friends like I did this year.  While freezing corn with the expert corn family (they are farmers!), I learned that there are many varieties of corn. Some are smaller, some are larger, some have a sweeter taste, some are harvested later than others. Oh my, so many things to think about.
This year the corn crops have been plentiful so you may have corn coming out of your ears! Hopefully not literally. What to do with the corn you have?
You can eat it right away. Nom Nom. We boil or grill ours and eat with just butter and salt. The kids even eat it raw occasionally. I'm not so sure about the taste of that but it either tastes better than I think or they are just showing off because, well they are boys.
You can freeze it and enjoy it later in the year.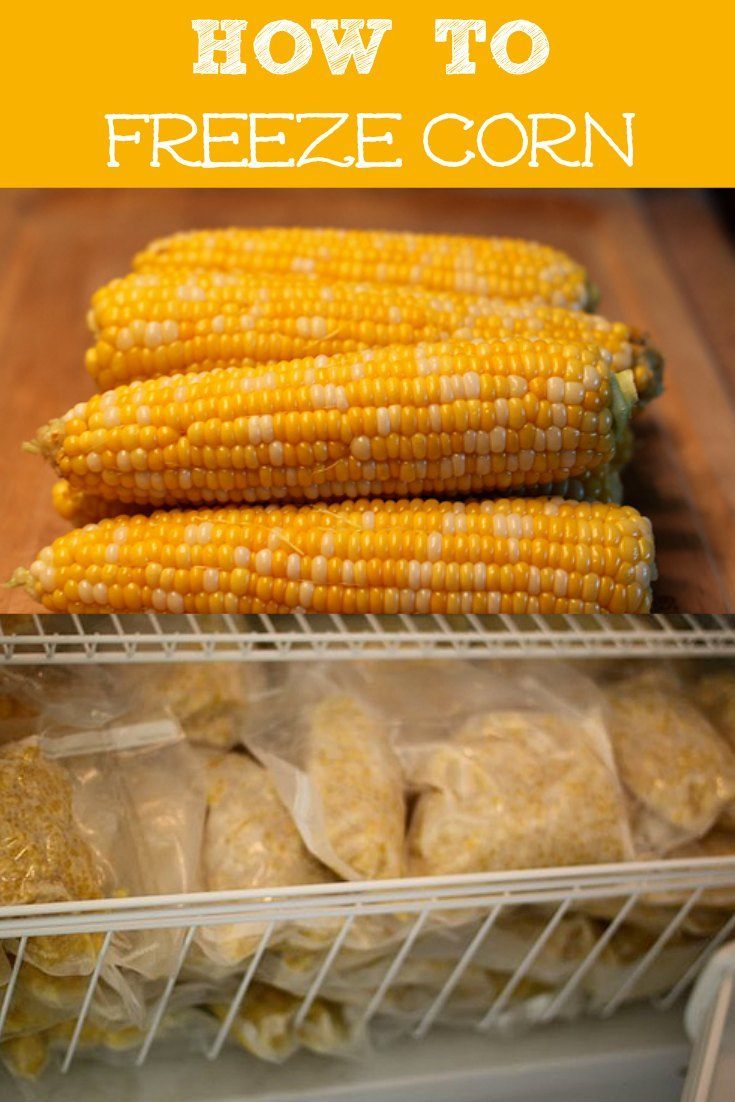 Make a corn chowder.
Or make my favorite – creamy crockpot corn, which is always a gathering favorite!
Check out this post for 25 Ways to Use Corn in your cooking for even more ideas!
Fresh Corn Recipes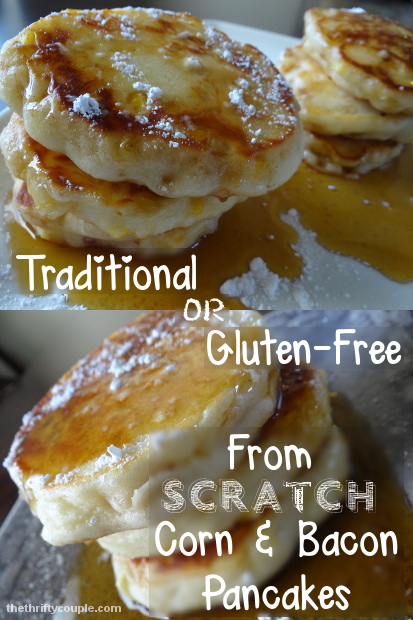 Check out this Best Pancakes from Scratch: Corn and Bacon Pancakes Recipe via the Thrifty Couple. Yes, you can make pancakes with corn and bacon!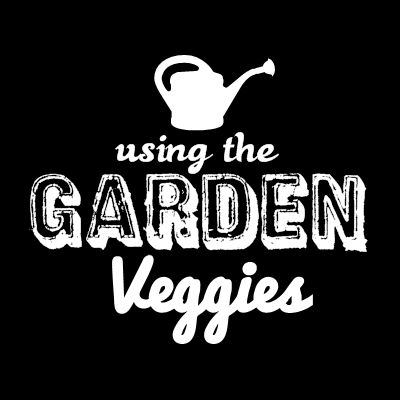 Stay tuned for more great recipe ideas and tips for using the garden veggies!
View the Recipe Index for a complete list of recipes. For the most recent vegetarian recipes posted on the blog, go here. To view all the recipes post on the blog, go here.