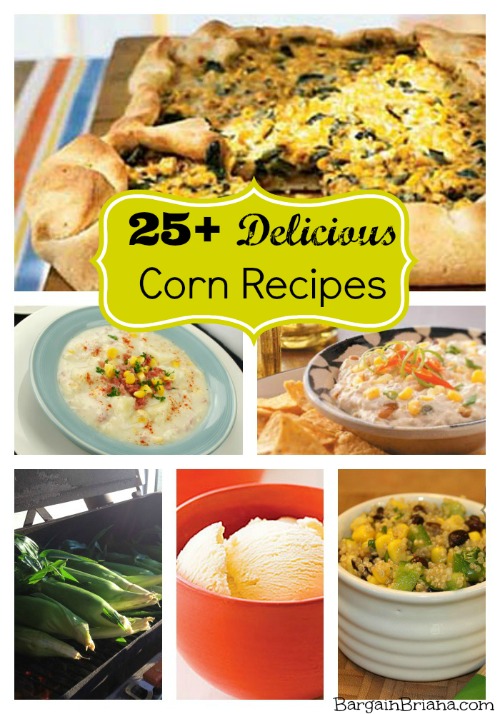 Corn, corn, and more corn! Living in Indiana, we have plenty of it this season! Are you bored with your regular corn on the cob routine? Here's a roundup that includes some fun ways to use corn in recipes and as side dishes as well as recipes you will enjoy this winter with your frozen corn.  A few years ago, I posted about all the corn we froze. It felt never ending but it was all used so worth the effort.
Some of most used tools in the kitchen when working with corn are the corn zipper and corn holders.
25 Delicious Corn Recipes
View the Recipe Index for a complete list of recipes. For the most recent vegetarian recipes posted on the blog, go here. To view all the recipes post on the blog, go here.