During the winter time, it is nice to serve delicious comfort food that is easy to make like casseroles. Many of these dishes are also freezer friendly so you can prepare ahead of time and cook when it is convenient. I have put together over 15 casseroles that I think would be great for winter!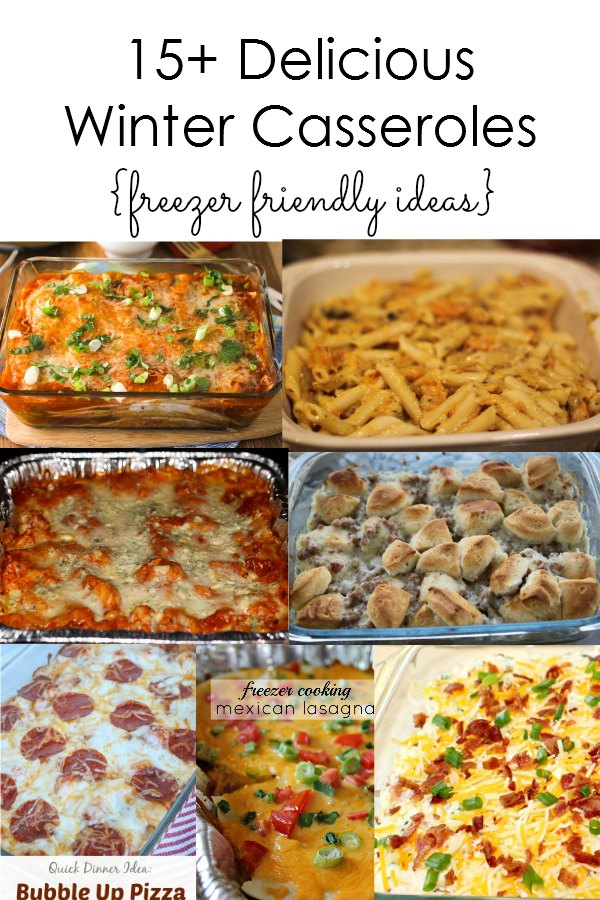 15+ Delicious Winter Casseroles to Try
What is your favorite winter casserole recipe?