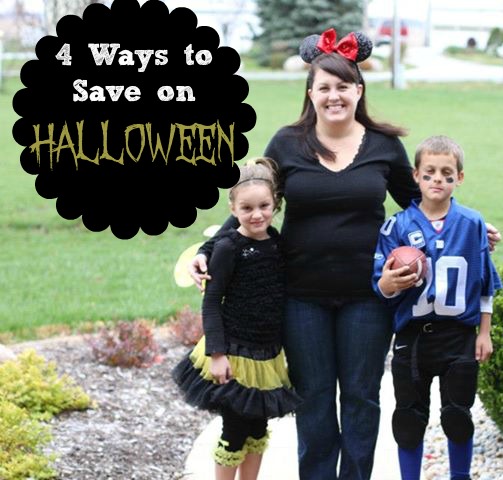 Halloween will be here before we know! Where did October go? This month has had great weather and it's going by fast! We recently moved from a rural location to a location that is more centrally located in our small town. In between unpacking boxes, we have been enjoying bike rides, walks, and the kids will love being able to actually "Trick or Treat" without me having to drive them everywhere!
This month on the blog, we have shared some awesome DIY Halloween Projects that won't break your budget as well as Frugal Family Fun Activities that will allow you to have fun without spending much at all! As a member of the Discover Preferred Blogger Program, I wanted to share more tips with you on how to "Get Spooky for Halloween" while saving money or spending less than you normally might spend!
1. Save on Costumes. Costumes can get expensive especially for large families. If you don't have the creativity for a inexpensive DIY Halloween costume like me, you can cash in credit card rewards for gift cards to help pay for Halloween must-have costumes, accessories, face and window paint, trick-or-treat bags, and candy bowls! Discover cardmembers  can redeem their Cashback Bonus for partner gift cards to retailers like Kohl's, Kmart, Overstock.com for costumes, paint, carving stencils, and much more for Halloween!  And they always give you added value. For instance, you can redeem $45 of Cashback Bonus and get a Kohl's gift card worth $50 sent to you in the mail, or redeem $45 of Cashback Bonus for a $50 Kmart eCertificate, which will appear on your smartphone in the Discover mobile app!
2. Find inexpensive crafts and activities. There are so many ideas on Pinterest. Oh, how I love Pinterest! Some of these ideas can get really pricey when you consider all the items you need to purchase. That is why I love this We are Teachers Halloween Crafts & Ideas board for easy and inexpensive ideas like Pumpkin Bowling that your kids will LOVE! We've also posted numerous DIY Halloween Projects that you can do at home for very little money like this Creepy Monster Eye Candle Holder.
3. Check out your local library. Many libraries have FREE Halloween activities that your child can participate in. These may range from some sort of book reading, craft, Halloween costume party, or more! While you are there, pick up some fun Fall or Halloween books and have story night at home.
4. Shop online. When I'm in a time crunch, which is almost all of the time, I shop online. Places like Amazon.com are a one-stop-shop for many of your Halloween essentials without fighting the crowds or wasting trips around town only to be disappointed when the must-have costume is sold out. Normally, you can get your items in just a couple of days. Did you know that if you have a Discover Card, you can use your Cashback Bonus to pay for purchases at checkout at Amazon? This saves you money at checkout and makes an easy checkout!
How do you save at Halloween while keeping your favorite family traditions?
Keep up to date on all the latest Discover promotions on Facebook, Twitter, or YouTube.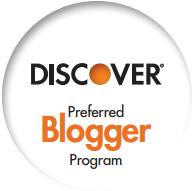 My views are my own and do not necessarily reflect the views of Discover Products Inc. and its affiliates. This post was sponsored by Discover Card. Rest assured, this Post was written by me and was not edited by the sponsor. Read more on my Disclosure Policy.