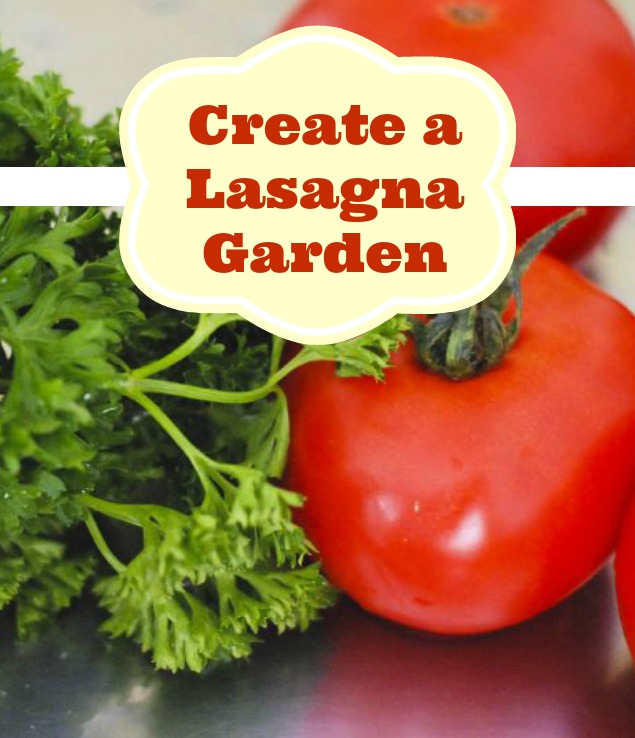 Making homemade marinara sauce from fresh herbs and vegetables is a must in Italian cooking. To create an even better fresh, rich red sauce comes from growing those herbs and vegetables in your own backyard and picking them when they are at the ripest. Create a Lasagna Garden and make several large pots of red marinara sauce throughout the growing season. Freeze in smaller batches and you are able to use the sauce all winter long. Having a themed garden around your favorite food makes sense as your love of cooking and gardening then go hand-in-hand.
There are many variations of the perfect marinara sauce, a little of this a pinch of that, but the main ingredients are always the same. The main ingredient is the Roma tomato which is known for its hearty tomato flavor and how well it cooks down into a sauce. The herbs in a marinara sauce tend to be the stars and include thyme, oregano, parsley, and garlic. Bell peppers are also found in many Italian sauces and compliment a Lasagna Garden quite nicely.
Growing Roma tomatoes is a rewarding experience as these tomatoes are one of the easier tomatoes to grow and quite prolific. Plant the tomatoes seeds or transplants at least 12 inches apart as they are heavy eaters and will uptake a lot of nutrients from the surrounding soil. If planting seedlings or transplants, remove the first set of leaves and then bury the plant up to the second set of true leaves. Those little hairs up the tomato stem are root hairs and when under the soil will create new roots. The more roots the tomato plant has, the more Roma tomatoes it can produce.
I love to grow herbs and growing them in my lasagna garden makes me happy. I love to come out and seeing the herbs growing between the big tomato and bell pepper plants. Take thyme for instance – it doesn't need a lot of space and will vine out. Grow it at the top of the row that the tomatoes are in and it is quite happy in that space. Parsley likes to take over and grow big and strong so  plant it where it has at least 18" on all sides to grow and in a Lasagna Garden, grow the Italian-leaf parsley. Oregano also grows compact like thyme so tuck it in between the plants once all the bigger plants nested into their new homes.
Growing garlic is a little bit more on the difficult side. If it won't grow in your area, then either pick up a couple cloves at the store or grow garlic chives. They still have a great garlic flavor and their bright green stems give a pop of color in your sauce.
Bell peppers can grow up to 2-3 feet and are perennials producing fruit every year. Plant bell peppers at least 18 inches from other plants and after all dangers of frost. These plants like it a little hotter and will continue to produce fruit even when temperatures are over 90 degrees.
When getting your garden ready for you Lasagna Garden amend the soil with compost, earthworm castings, plus blood and bone meal to give the plants their much needed nutrients. Add this mixture monthly to the top of the plants to fertilize them. Once you have planted your Lasagna Garden water it in deeply until you can grab a handful of soil and it stays together but when you squeeze no water comes out. Water the garden daily until the seeds have germinated and broken through the soil, then water every other day until the plants have matured to 2-3 inches tall. At this point, water 1-2 times a week depending on how hot it is in your growing area.
Did you enjoy this post? Find more money saving tips here.