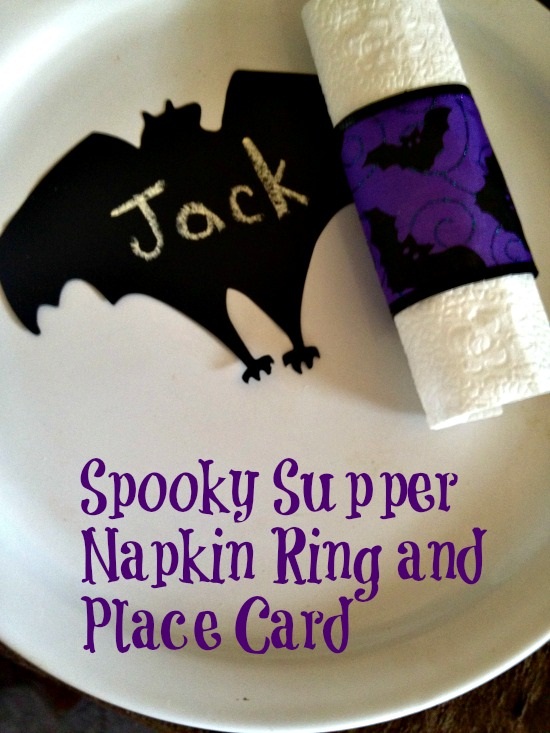 The Halloween season is typically a time for Halloween parties. This year, why not dress up your table and make your guests feel extra special with some fun and spooky Halloween napkin rings and place setting cards? You don't need to head to your local retail store to buy these items, you just need to head to your local Dollar Tree where you can find all of the supplies to make these yourself! These napkin rings and place setting cards are the perfect way to add some festive color and fun to your table while making your guests feel like you went all out just for them. Take a look below at how you can whip your own up in just minutes!
Spooky Supper Napkin Rings and Place Setting:
Supplies Needed:
Piece of chalk
Bat cut outs
Halloween ribbon
Craft glue
That's it! Don't you love it when you only need a handful of supplies to create something? Don't forget your local Dollar Store will have all of these items, so you need not worry about paying big bucks for this craft.
Directions:
First, cut your ribbon into 3 inch sections.
Next, add some glue to the end of the ribbon, then loop the ribbon around and press the two ends together. This will create the loop or the tunnel that will act as your napkin holder. How easy is that? Just roll up your napkin and thread it through the loop and you are all set.
Next, you want to create name cards for each guest. Purchase a package of pre cut bats at your local Dollar Tree. Using your chalk, all you need to do is write each person's name on the bat. The bats are made of heavy black construction paper, so the chalk will write on them just like a chalkboard.
On the plate, you now want to lay the bat with the name on it flat, and place the napkin ring with napkin next to it. It is practically picture perfect.
The only thing you need now is guests! When they arrive they will see miniature works of art on their dinner plate. These napkin rings and place setting cards are perfect for any Halloween dinner party or lunch, and are a simple and inexpensive way to really get festive in the season. Give them a try!
View our past DIY Halloween Craft posts.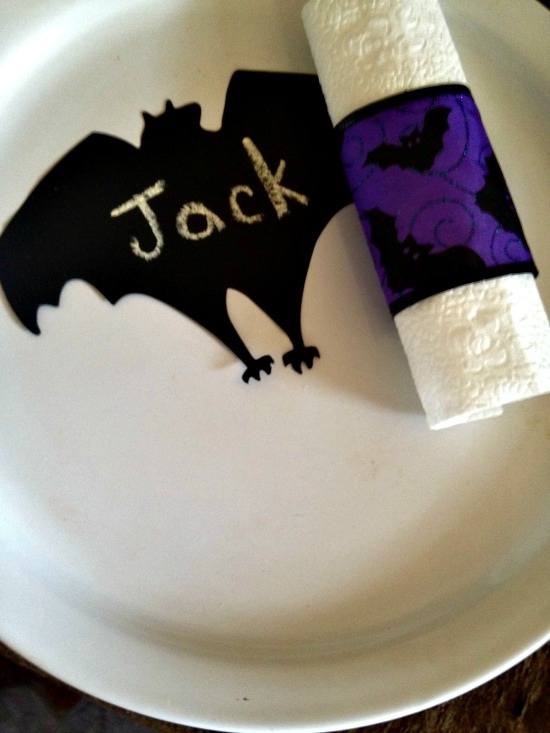 Did you enjoy this post? Find more money saving tips here.