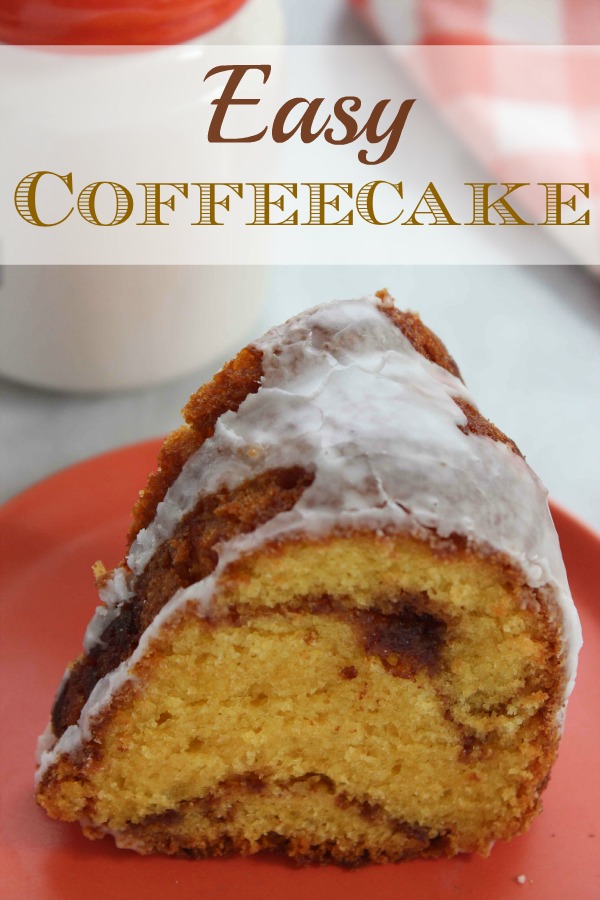 When is the last time you had coffee cake? For some reason, this warm and comforting dessert never seems to get anywhere near the attention it deserves. Thankfully, you can change all of that today with this easy coffee cake recipe.
Even if you don't consider yourself much of a baker, don't let this easy coffee cake recipe scare you away. It is actually made with cake mix, so it is as easy as can be, with just a few extra steps. No one has to know that this was a coffee cake recipe with cake mix, however. It takes just as good as homemade, and I won't tell if you don't!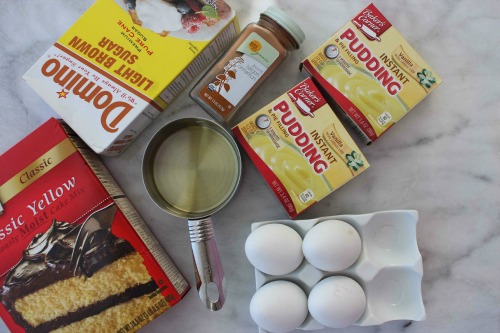 The ingredients are very simple: yellow cake mix, instant vanilla pudding mix, eggs, water, vegetable oil, brown sugar and cinnamon. All of these ingredients can be found very easily at your local grocery store if you don't have them on-hand already. One thing it does require, however, is a Bundt pan, so if you don't already have one of those on hand, you'll want to pick one up when you're at the store.
Just because the ingredients are simple, doesn't mean the taste is, however. This easy coffee cake recipe makes a cake that is moist, filling, and very comforting–just like grandma used to make. Enjoy it with a big glass of milk or a nice cup of steaming hot coffee. The taste will definitely take you back.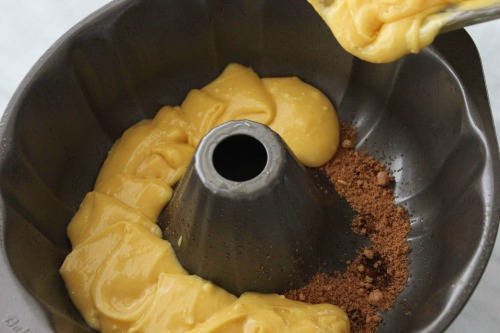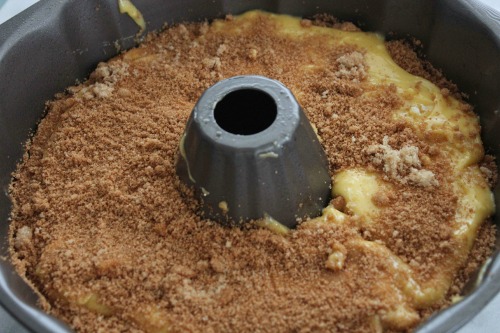 Easy Coffee Cake
Ingredients
1 box Yellow Cake Mix
2 box Instant Vanilla Pudding Mix
4 Eggs
1 cup Water
3/4 cup Vegetable Oil
1 cup Brown Sugar
1 tbsp Cinnamon
Instructions
Preheat oven to 325.
Grease a Bundt cake pan (you can also use a 9×13″ pan).
Stir together cake mix and pudding mixes.
Mix in eggs, oil and water until blended.
In a separate bowl, mix together brown sugar and cinnamon.
Sprinkle a little of the cinnamon mixture around bottom of pan.
Pour 1/3 of the batter into the pan, spread evenly.
Sprinkle with half of the remaining cinnamon mixture.
Pour 1/2 of the remaining batter into the pan.
Sprinkle with remaining cinnamon mixture.
Cover with the rest of the batter.
Bake for 60 minutes or until a toothpick inserted in the middle comes out clean.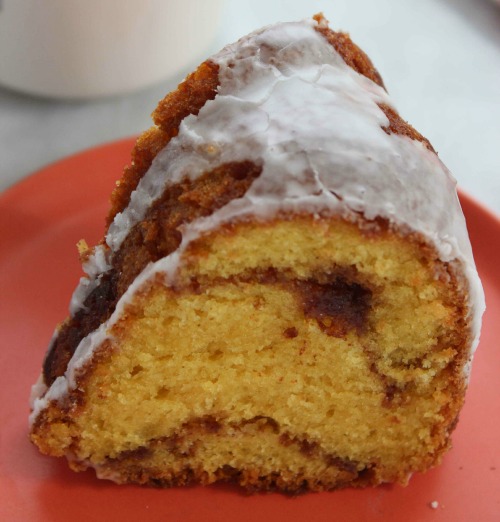 View the Recipe Index for a complete list of recipes. For the most recent vegetarian recipes posted on the blog, go here. To view all the recipes post on the blog, go here.