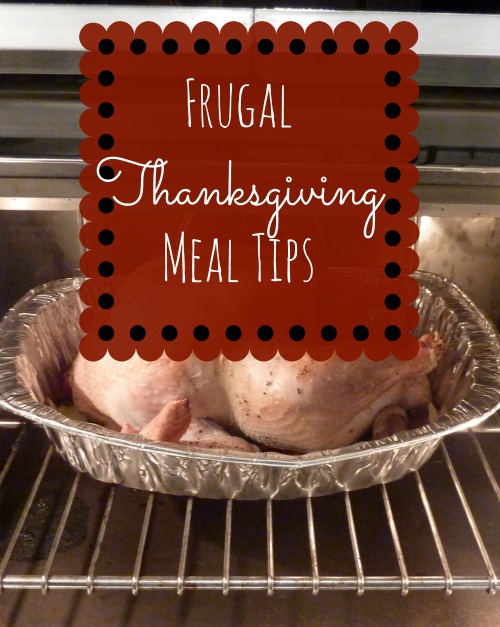 Thanksgiving can be one of the most expensive meals of the year. Despite this fact, the foods you need to get for Thanksgiving dinners are not really all that costly. Generally the fact that you are feeding so many is what makes the meal expensive. Fortunately, you can cut costs and have a frugal Thanksgiving meal by using some of the tips below:
Grow Your Own Foods
Why not raise your own turkey, and grow some fruits and veggies? If you happen to have the room to let a turkey free range you won't even have to pay for feed for the turkey. Buy it young so that it only cost a few dollars and let it enjoy the lay of the land. Clip the flight feathers so it won't take off. If you buy a male and a female you can even have turkeys to sell for next Thanksgiving. That means you can turn an expensive meal into a profit. You can also raise your own sweet potatoes, yams, and even the pumpkins for the pie. After all, this is the way that Thanksgiving started.
Share a Meal
Instead of putting on the whole spread, invite friends over and designate dishes. You each make one of the dishes so that no one person bears the entire cost for the meal. Not only do you save money, but you get to spend time with loved ones as well. Since you'll have plenty of dishes to choose from, variety won't be a problem. Make sure to coordinate who makes what so you don't end up with multiple dishes of the same thing. However, this will not be practical for most of us so we will have to be even more creative.
Cook from Scratch
There are so many items that are already prepared, Thanksgiving is almost easy to cook. When you make your meal from scratch it's much more affordable, but it takes longer. However, you get to take credit for everything and show off your cooking skills. Here are some examples:
To make stuffing, save your bread crumbs and end pieces for a few weeks. Find your favorite stuffing recipe and make it out of your saved crumbs and end pieces. All you really need is some butter and sage to make a basic stuffing if you don't want to hunt down an in-depth recipe. Soak the bread in water, butter and sage. Stuff the turkey. Cook as usual.
Use fresh apples sprinkled with cinnamon and brown sugar in a homemade pie crust to make apple pie.
Make your own rolls the night before the dinner. Reheat for a few minutes before the meal is ready.
Use the drippings from the turkey to make homemade gravy instead of buying it.
The more you can do for yourself, the less you have to spend. Grow a garden and challenge yourself to grow or make everything naturally. Each year you can add another element until even your spices are things that you grew yourself. Your Thanksgiving dinner will come from the sweat of your brow and will continue giving for years to come.
Did you enjoy this post? Find more money saving tips here.