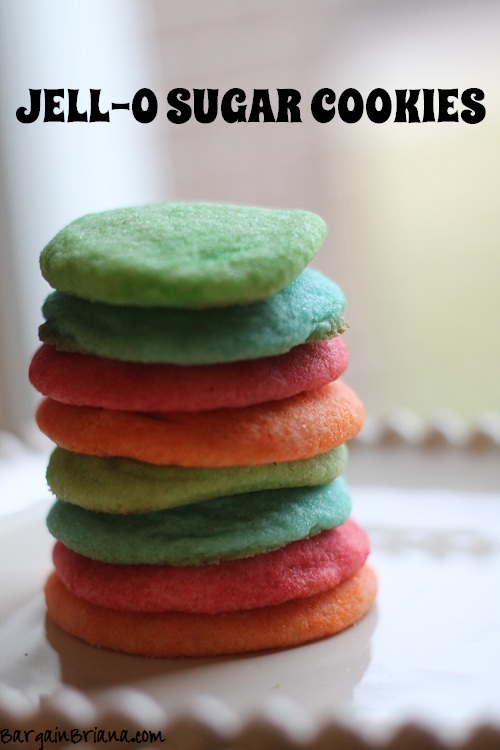 These delicious sugar cookies can be customized for any holiday or event to match your theme! Plus, it is a fun, inexpensive family activity to make these cookies. Both girls helped me with these, though, the oldest did not want to be photographed! (Apparently, her hair and make-up were not done – ha!)
I'm guessing you have most of these ingredients around the house. You can use any amount of JELL-O gelatin packages that you wish! We used several different brands and colors that we had in the pantry as part of the pantry challenge. I will say the Baker's CorNER orange, which is a ALDI brand was my favorite cookie flavor!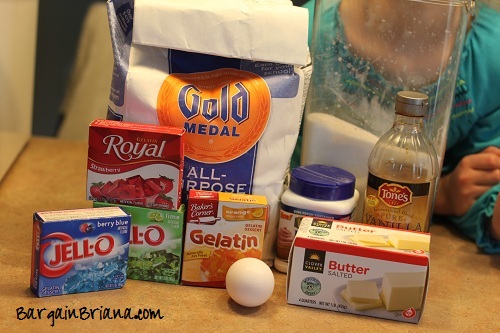 Just for fun, she insisted on being in the photograph as you can kind of tell from the above picture and definitely from the below picture!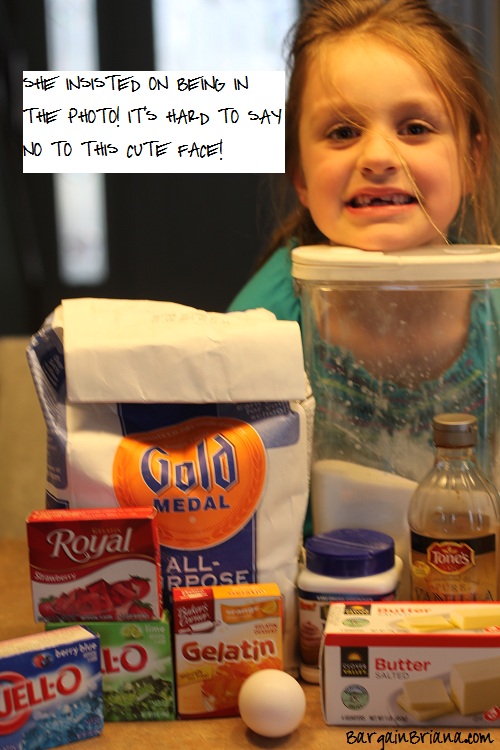 I used my KitchenAid stand mixer, which I absolutely love to mix the butter, egg, vanilla, and sugar together until creamy. Mix together the flour and baking powder in a separate bowl. She LOVES to help!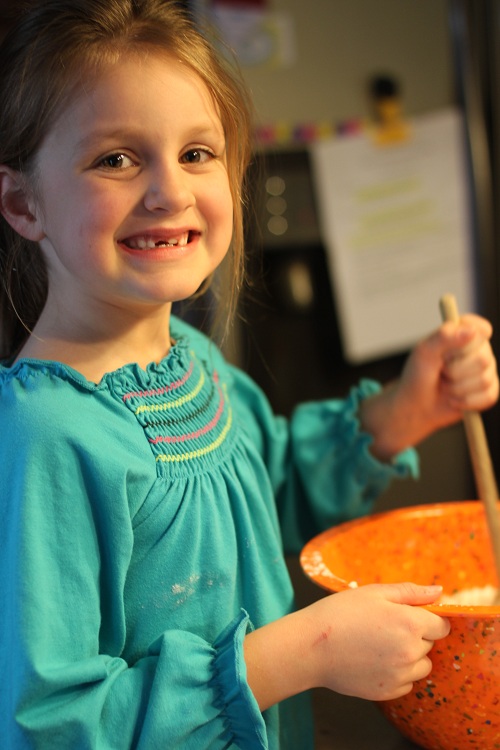 Slowly add the flour mixture to the creamy mixture.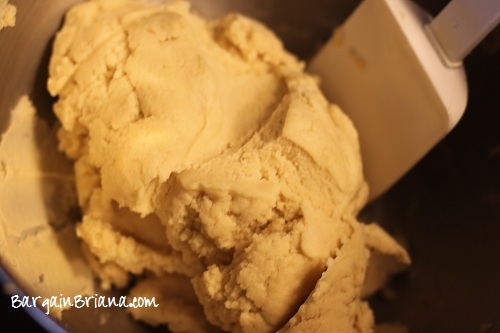 Split into the amount of sections of packets/colors you wish to use. After your child washes their hands thoroughly, they can help add the gelatin to each section. Approximately 8 tablespoons total. If you have four sections, you use 2 tablespoons for each section, etc.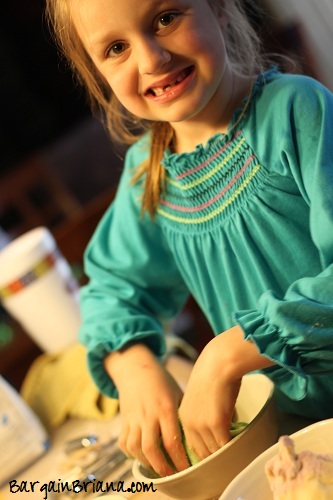 Knead it real good.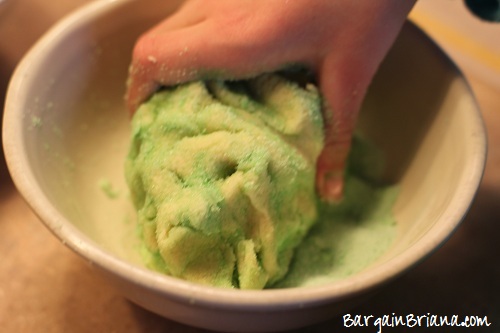 It's fun.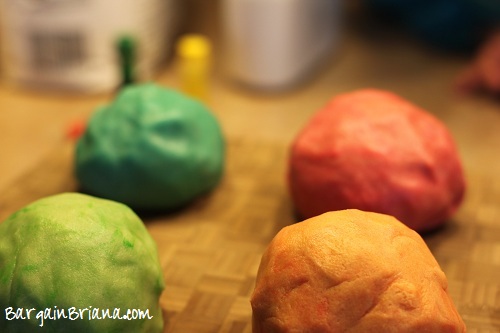 Shape into 1″ balls and roll around in the excess gelatin.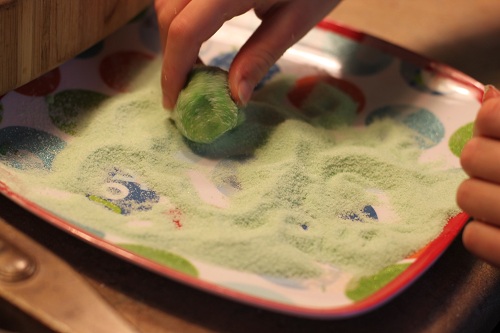 Place on baking sheet. Parchment paper is your friend for easy and quick clean up.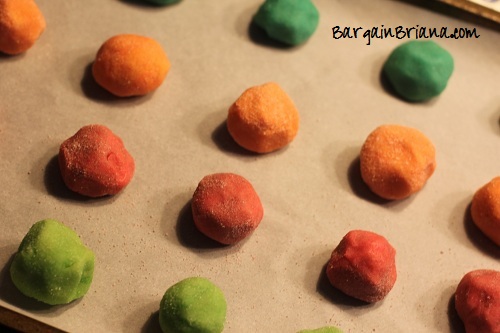 Flatten with something. I used my Pampered Chef Spatula.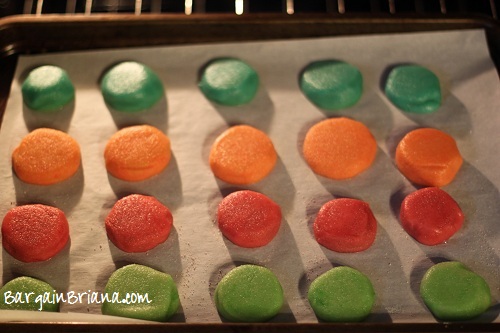 Bake at 350 for 7-10 minutes. Cool. Enjoy!
[amd-zlrecipe-recipe:90]
View the Recipe Index for a complete list of recipes. For the most recent vegetarian recipes posted on the blog, go here. To view all the recipes post on the blog, go here.