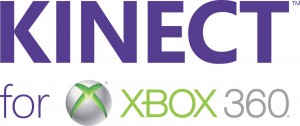 We have other similar devices that allow you to play video games while moving around but nothing compares to the XBox Kinect! The movement and things you can do with it are just not comparable to what you can do with other supplemental game systems.  I love that the games for Kinect for XBox 360 are unique, family friendly, and make you feel like you really are part of the game. Get off the couch and play with these games!
If you are new to Kinect for XBox, let me tell ya how cool it is. You can play games without remote controls or without having a remote control in your pocket. It's pretty snazzy. It is super fun for the entire family especially those of us who aren't game controller professionals! (These new game controllers are so darn complicated anymore!)
Kinect sent us over a couple of games to review including the Kinect Nat Geo TV and the Kinect Sesame Street TV. Just remember for these games to work, you have to have an XBox 360 + Kinect system.
First up is the Kinect Nat Geo TV. This is short for National Geographic. With this game you get to know wild animals, learn about the environment, and develop naturalist skills in 30 minute episodes. The visuals on the screen highlight interactive "sidetrack" activities for you to jump in and explore. Get the whole family involved to discover the natural world when your living room gets transformed into forests and transforms your kid into an animal. This game is educational AND fun and kept the three of my children's attention who enjoyed this game.
These new two way games involve your entire body, voice, and gestures. Check out the cute kids transformed into bears below:
Recommended ages: Everyone 10+
Retail Price: $29.99
Available at retailers nationwide including Amazon
My kids are starting to get a little old for Sesame Street but that didn't stop mom from having fun with the Sesame Street.  When at Blogher this year, I was able to play the Kinect Sesame Street TV game for myself. If your little ones love Sesame Street, they will love interacting with them on XBox as they get placed in the Sesame Street Experience – seeing themselves on the television with their favorite characters.
When playing, I was spinning around and trying to catch things as they came at me. Honestly, a two year probably could have done a better job! This game again uses your gestures, voice, and entire body to interact and play.
Also included in the Kinect Sesame Street TV game is access to hundreds of classic clips from the Sesame Street archive including exclusive content created just for the game.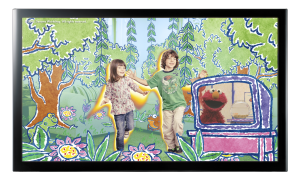 Interact with Sesame Street characters such as Big Bird, Grover, Oscar, and more!
Recommended ages: Early Childhood
Retail Price: $29.99
Available at retailers nationwide including Amazon
Read more reviews from Bargain Briana or at the Buzz by Bargain Briana. Check out our 2012 Holiday Gift Guide for more ideas.
Products were provided in order to facilitate this review. Post was written 100% by me and was not edited by the sponsor. Read more on my Disclosure Policy.