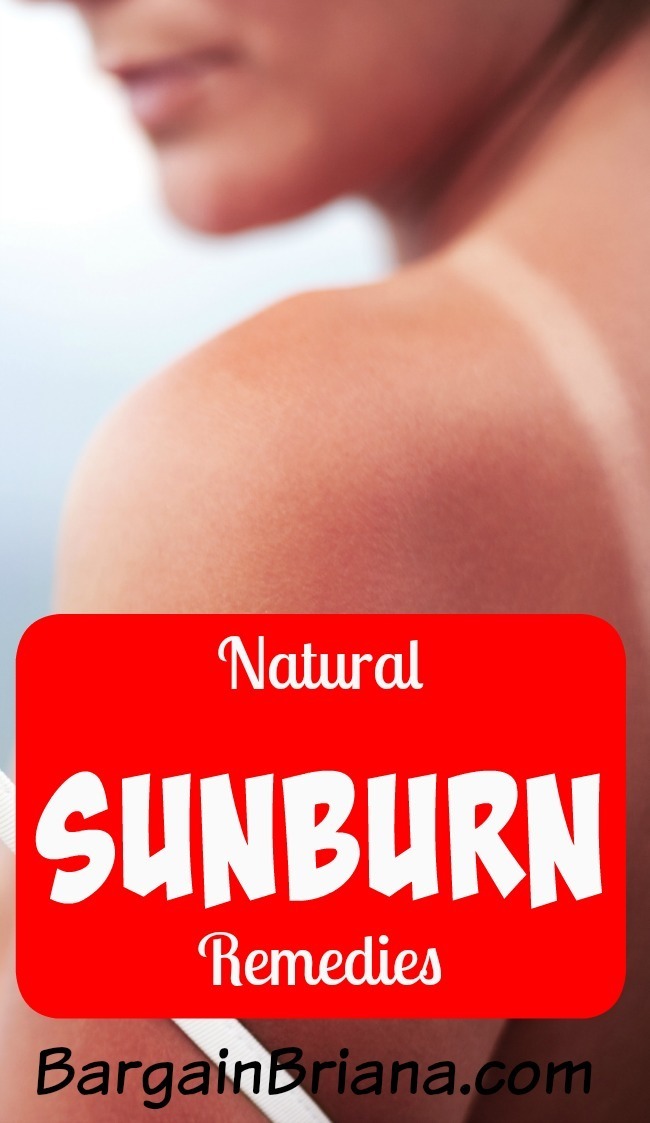 Hanging out in the sun during the summer is something that we all love to do, but we have to be careful. No matter how inviting that beach might be, you still need to take precautions to prevent sunburn and damage that can become even worse down the road. Sun damage is a real thing. If you do happen to stay out a bit too long, here are some awesome natural ways to ease the pain of sunburn and get you back to normal:
Natural Sunburn Remedies
Apple Cider Vinegar
This has been around for years as a remedy and I have to admit, I doubted it at first. Then I tried it one year when I burned my feet on the beach. A cup or so of apple cider vinegar in the bathtub with some cool water will do wonders. My feet were so relieved I sat there for a long time.
Aloe Vera
Aloe vera is a natural plant and can be applied directly to sunburn. Most over the counter lotions have this in them, but the real deal works much better.
Low Fat Milk
As disgusting as it might sound, low fat milk can leave behind a film that eases sunburn quickly and powerfully. The key is the protein in the milk. If you have a severe sunburn, it is certainly worth trying to reduce the pain and inflammation.
Cucumbers
Cucumbers are a great solution if you are on the go and don't want to smell like milk all day. The problem with cucumbers is that they are not particularly easy to use on a large surface area. They are, however, wonderful for specific areas that are hurting.
Tea
The best solution I have found yet is tea bags. Use black tea in particular. These tea bags will work if you apply them directly or if you squeeze them out (after cooling) and apply them with a gentle cloth.
Yogurt
Much like milk, yogurt does the trick nicely. Although it does cool you off, you can also begin to stink in fairly short order. Make sure you gently rinse it off well or you might be surprised at the smell.
Baking Soda
Good old fashioned baking soda is another great natural sunburn product. Sprinkle some in the bath and soak for a nice, cooling effect. Just be sure the water is cool to tepid and that you don't towel dry. Allow your body to air dry so it can take in the baking soda effects.
Did you enjoy this post? Find more money saving tips here.