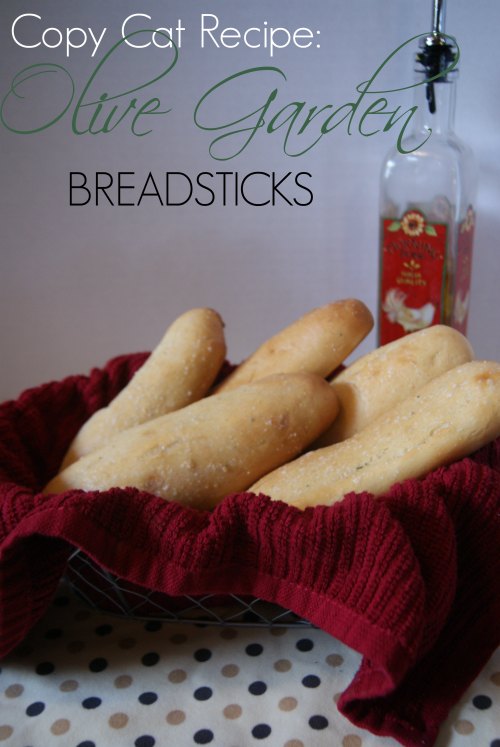 I have a delicious recipe for Copycat Olive Garden Breadsticks. When somebody says- "Let's go to  Olive Garden" what is the first thing you think of?  You are probably thinking of the first thing they bring to your table- Their delicious hot, light, and flavorful breadsticks, right? I think I might be a mind reader…really. I know that is the first thing on my mind! I try really hard to not make a meal of them  but you know how it is, you fill up on these and salad before your meal even comes, and then ask for more to take home in a doggie bag. No? Maybe its just me then?
If you love them the way I do then you will definitely want to make up a batch of these and serve them with your favorite spaghetti or lasagna recipe.
Ingredients
1 ½ cups hot tap water
2 Tbsp. yeast
2 Tbsp. melted butter
2 Tbsp. granulated sugar
5 cups bread flour
2 tsp. salt
Butter topping
3 Tbsp. butter
1 tsp. Garlic salt
Melt butter, stir in garlic salt.
Preheat oven to 170°
Using the paddle attachment on your stand mixer combine water and sugar. (I use my stand mixer for sooo many things including making breads!)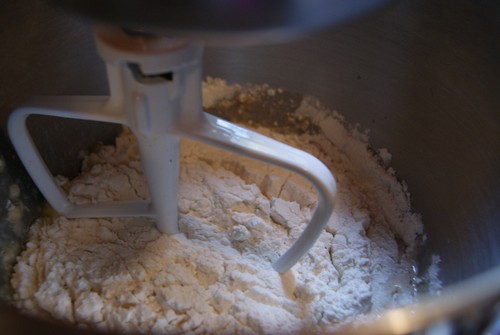 Add yeast and allow to sit for 5 minutes.
Stir in salt and butter.
On low speed add in 2 cups of the flour until combined.
Add remaining flour ½ cup at a time.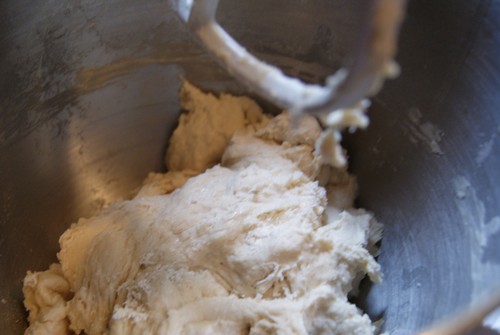 "Knead" dough with the paddle attachment until smooth an elastic.
Coat a clean counter surface with nonstick cooking spray or rub with a bit of olive oil.
Drop your dough ball onto greased counter.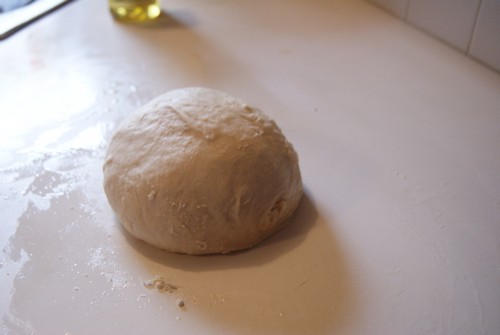 Cut dough in half and then each half into 7 or 8 pieces.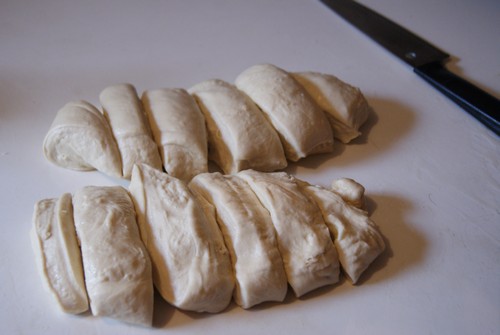 Use your hands to roll each piece into a breadstick shape.
Place on 2 greased cookie sheets- leaving them 2" apart.
Place bread in oven for 12-15 minutes and allow them to rise until their width has doubled in size.
Remove from oven and brush lightly with butter mixture.
Turn oven up to 400°
Return breadsticks to oven and bake for 10-12 minutes until tops are golden brown,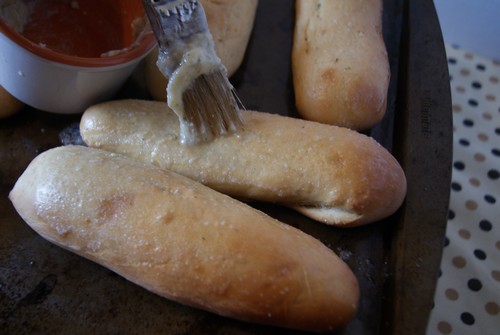 Cool, Serve and Enjoy!
[amd-zlrecipe-recipe:213]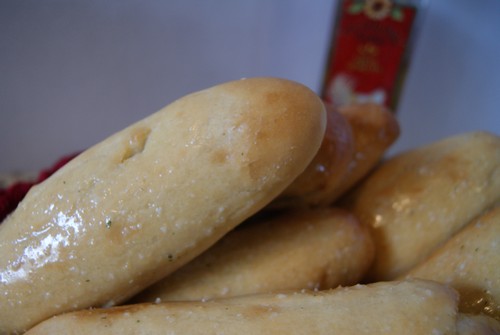 View the Recipe Index for a complete list of recipes. For the most recent vegetarian recipes posted on the blog, go here. To view all the recipes post on the blog, go here.