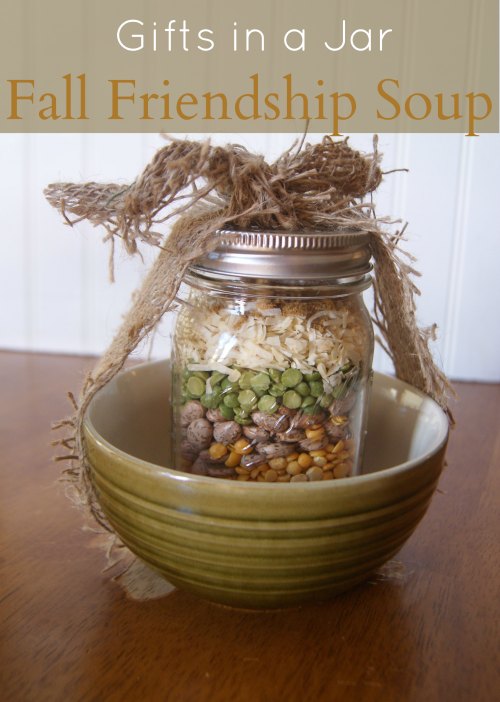 A tasty and soul warming gift for cool evenings this soup mix is delicious and just needs a few fresh add in's to complete.   This mason jar soup mix makes a great hostess or housewarming gift.  We've included a printable tag to finish it off.  You should be able to get 4-6 soup mixes depending on the size bag of beans you use.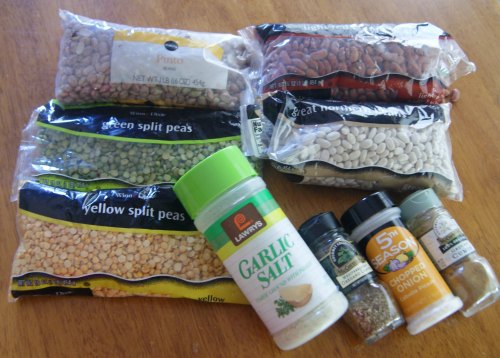 Dry Ingredients:
1/3 cup green split peas
1/3 cup yellow split peas
1/3 cup pinto beans
1/3 cup great northern beans
1/3 cup kidney beans
¼ cup diced onion flakes
½ tsp. cumin
½ tsp. garlic powder
½ tsp. oregano
Layer ingredients in pint mason jar, ending with spices on top.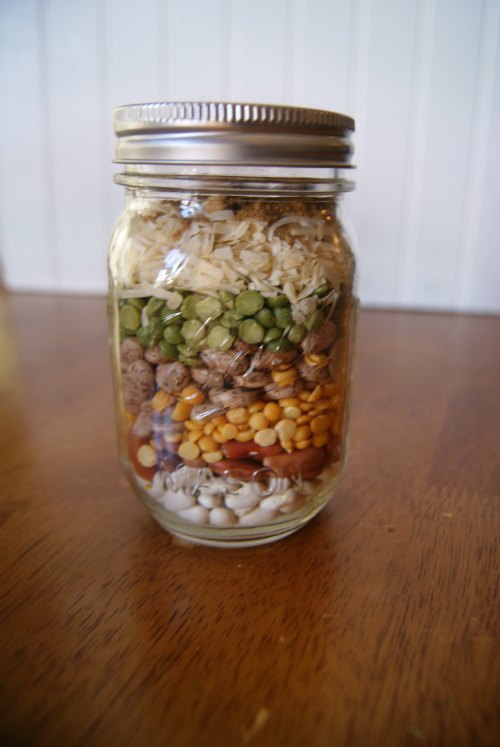 Cooking directions to include:
Ingredients:
8 cups water
Soup mix
2 medium carrots, chopped
2 medium stalks celery, chopped
1 lb. ham hock or bone
Pour contents of soup mix in water, bring to a boil. Boil for 2-3 minutes. Remove from heat. Cover and let stand for 1 hour.
Stir in carrots, celery, and ham. Heat to boiling, reduce heat. Cover and simmer for about 2 hours or until beans are tender.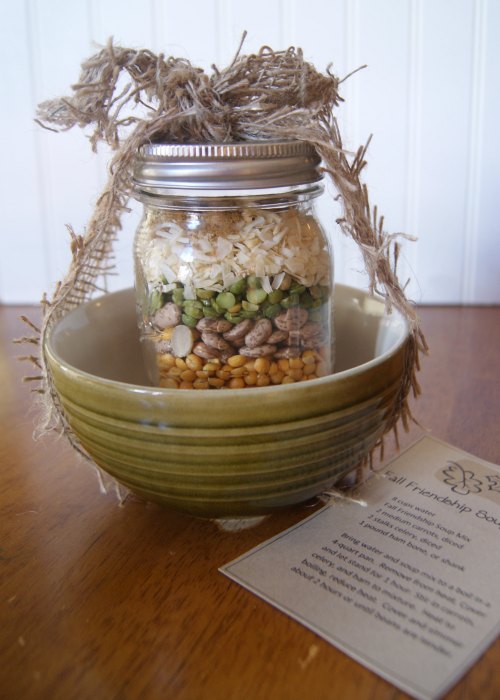 Place your jar of soup mix in a pretty bowl or set of bowls tie up with a ribbon, I used a strip of burlap for a country look. Keep an eye out on the clearance racks I got the bowl you see in the picture for about $2.00 marked down from $5, it is a heavy, excellent quality soup bowl. Print the gift tag (Fall Friendship Soup Mix Printable PDF) or hand write above directions and attach to your gift.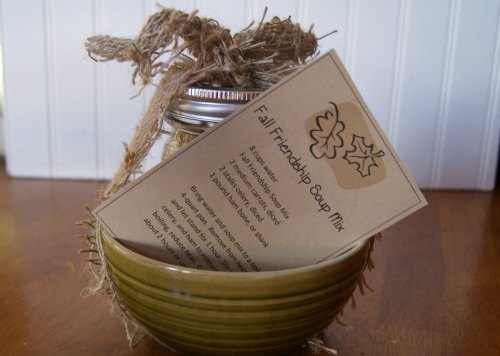 Find more holiday gifts in a jar ideas!
Did you enjoy this post? Find more money saving tips here.