Thank you HostGator for sponsoring this post. HostGator is your go-to web hosting provider.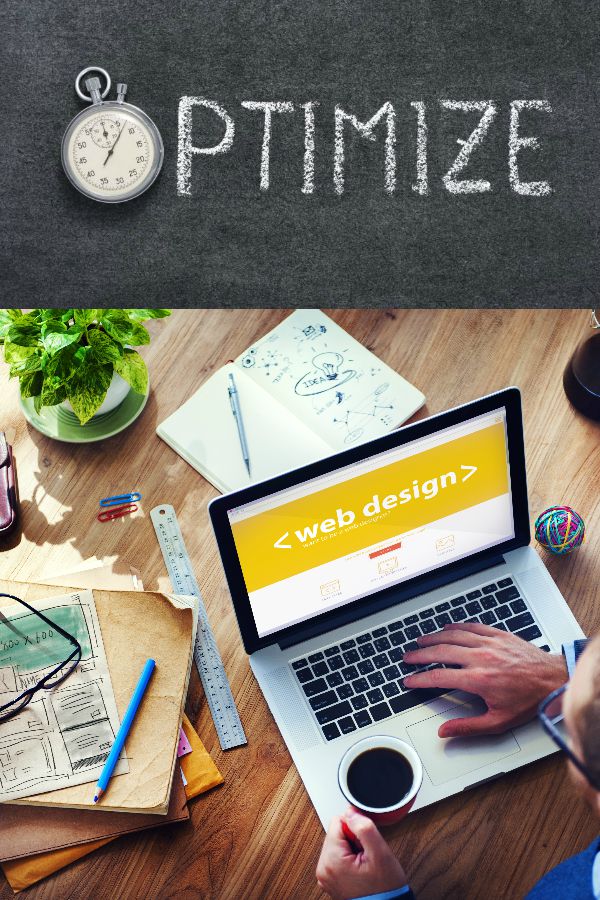 Many people want to start their own blog but don't know how to get started. I started my blog over 8 year ago without any knowledge of how a website worked. Since I started BargainBriana.com, I have learned so much about html, blogging, and social media. Do you want to start your own blog? Recently, I started another blog called Totally Travel Tips and I had to go through the steps of creating a blog from scratch. I put together the steps on how to start your own blog that I learned from this process. Some of you may have your blog up and running now, which mean it is time for some site optimization and maintenance.
Huh? You mean I can't just start a website and then forget about it!? Well, you could but without proper updates your site may not run efficiently or could be at risk for security flaws. Trust me, you don't want either one of these issues. I'm thinking I didn't do any optimization on my site for a couple of years when I first started. Yikes! Plus, I was running my site on a host that wasn't proficient in the needs of a WordPress hosted website. It was a recipe for disaster and it probably cost me pageviews and readers by not knowing how to optimize my website.
Know Your Stuff: The Newest WordPress Optimizations
If you are just starting out or are looking for a new hosting platform, check out Optimized WordPress, which is anew hosting platform that is specifically built for an optimized and managed WordPress environment. Optimized WordPress hosting packages will come pre-loaded with PHP 5.6 by default (the most recent PHP version offered). HostGator will handle all of the core, theme, and plugin updates without the need for any action on your part.
Basically this means, you won't have to worry about logging into your WP-Admin panel to handle common updates. This gives you more time to focus on writing and editing your awesome content instead of spending unnecessary time on website maintenance issues.
Benefits/Features of HostGator Optimized WordPress
Automatic updates of plugins/theme/WordPress
Sitelock malware scanning and removal
Sitelock Content Delivery Network (CDN)
CodeGuard daily backup and restores (down to the file level)
HostGator Optimized WordPress is a new premium product and just a small extension to existing products provided by HostGator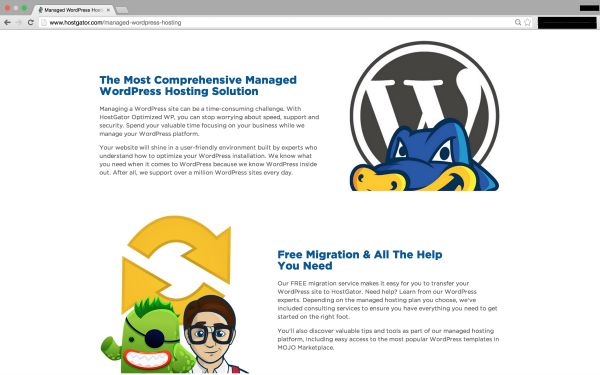 In addition, HostGator provides:
24/7 live support via chat, phone, and email – you're not alone. We're here to help.
One click WordPress installs – no messy downloading and uploading of files.
One click and start easy to use website builder – drag and drop tools that make building a site super simple.
Design services – don't want to build your site? Let our pros do it for you.
Marketing services (SEO and PPC) – want to generate traffic? Our in house experts want to help.
Domains – HostGator is your one-stop-shop for domains!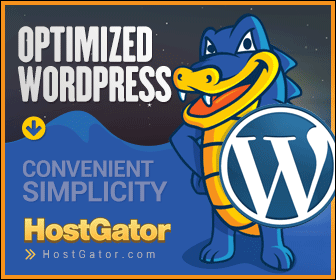 I was selected for this opportunity as a member of Clever Girls and the content and opinions expressed here are all my own.
Rest assured, this Post was written by me and was not edited by the sponsor. Read more on my Disclosure Policy.