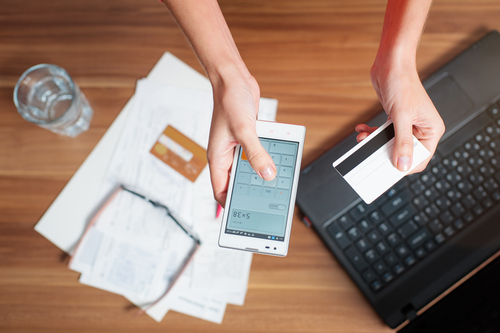 The average cellphone plan costs a staggering $148 per month, according to research firm Cowen and Company. You could purchase a brand new smartphone every four to five months with that amount of money. And with the rising cost in data, that average goes up each year.
Americans spend an outrageous amount of money on cellphone bills, but it doesn't have to be that way. The first problem is that you need to understand all the costs that make up your bill. Talk minutes, texting and data are the main pieces of the pie, but there are other factors that make prices go up as well. Consider the following four factors below:
The Bill Breakdown
There are two main sources to get a complete breakdown of your cellphone bill: the FCC and your service provider. With these two sources, you can learn about each piece of your cellphone bill and what it means for your total costs.
Taxes
The list price on plans rarely includes the taxes you have to pay each month. While it's not a lot, there are several charges that go directly to Uncle Sam  —  federal excise, state and local taxes are all part of the deal when you sign up for a plan. State and local fees vary, but there isn't much you can do to change them unless you plan on moving.
Talk and Text
If there's one piece of the cellphone bill that actually got simpler over time, it's talk and text plans. You almost never have to pay per minute or per text because most carriers have adopted unlimited plans for one flat fee. This is one of the easiest price points to compare between carriers.
Data
This is the big one. Data is the lifeblood of any smartphone and, because of its high demand, you now pay for it by the gigabyte (Sprint being the exception). Look for three factors when choosing a fair data plan:
Coverage and speed: If you're going to pay for data, make sure it's usable and fast in the places you can't access Wi-Fi.
Price-per-Gigabyte: The bigger the data plan, the less you pay per actual gigabyte.
Overage Charges: Know what you carrier charges you per gigabyte if you go over your plan.
Compare these three factors between carriers to see where you can get the best deal for your needs.
Phones
The price of the phone is one hidden cost in your bill because carriers actually pay a majority for it at checkout. The most popular smartphones like the iPhone and Galaxy cost about $200 when you sign up for a two-year contract, but in reality these phones cost closer to $600 or $700. The carrier subsidizes the cost and traditionally passes on those expenses to your bill in the form of higher prices for talk, text and data.
There is a way around this, however. One way is to pay the full amount for the phone up front and join a carrier without signing a contract. But, this doesn't guarantee any sort of discount. The other is to sign up with a carrier that lets you spread the total cost of the phone across 24 billing cycles without requiring you to sign a contract. And if you ever want to cancel, you can walk away and just owe the remaining balance on the phone.
Did you enjoy this post? Find more money saving tips here.