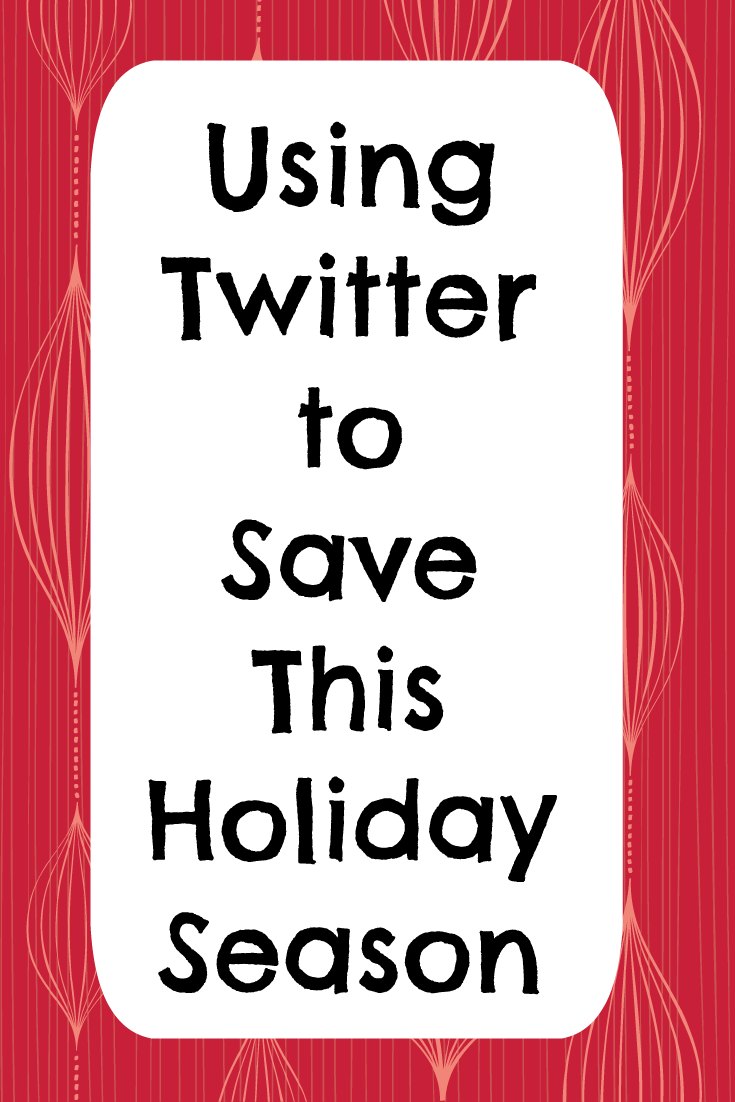 We all love a deal! How can you utilize Twitter to best save this holiday season? We've put together a few tips!
Follow Savings Hashtags
These are the hashtags you can follow to find savings and deals. Many companies use these to promote their offers.
#Savings
#PromoCode
#Sale
#Save
#Deals
#Coupon
#Promotion
Follow Frugal and Money Saving Bloggers on Twitter
Frugal and money saving bloggers are on the constant look out for the best holiday deals. Follow these frugal and money saving bloggers for the latest coupons, coupon codes, sweepstakes, giveaways, and more holiday savings!
Check out my twitter list of favorite frugal bloggers to find more bloggers to follow this holiday season.
Follow Companies on Twitter
Follow your favorite brands and companies on Twitter to find great deals and promotions, some may be exclusive for Twitter users!
What are your favorite ways to save on Twitter?
Want to save loads of money this holiday season? Find the latest holiday deals I've posted about. You can also check out the Hot Holiday deals,  Giveaways, Online Coupon Code Database, and my Holiday Gift Guide. These pages are being updated often.