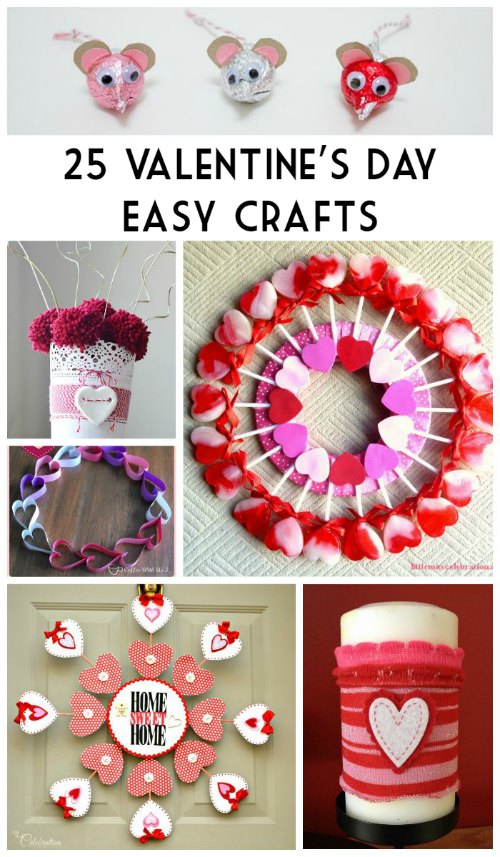 With Valentine's Day just around the corner it is time to start thinking about all of those parties and events your kids will be attending.  Check out these 25 Valentine's Day Easy Crafts that are perfect for doing with your kids.  Not only are they great for all ages, they are all frugal!  Budget friendly Valentine's Day crafts and card ideas are here just in time to help you give your kids something fun, unique and specially made to school for class parties this year!
25 VALENTINE'S DAY EASY CRAFTS
Go back to your childhood with these fun projects including construction paper, pipe cleaners paint and even pom poms.  These Valentine's Day crafts are easy to make for most ages.  A bit of adult supervision and direction means almost all of these are things you can create with toddlers, preschoolers and school aged kids.  Make ahead of time for kids to share with friends at school on party day, or wait and use these as a fun class project on Valentine's party day at school.  Make these great Valentine's Day crafts for your kids to share, for you to share, or simply just because!
Find more handmade Valentine's Day ideas!
Did you enjoy this post? Find more money saving tips here.