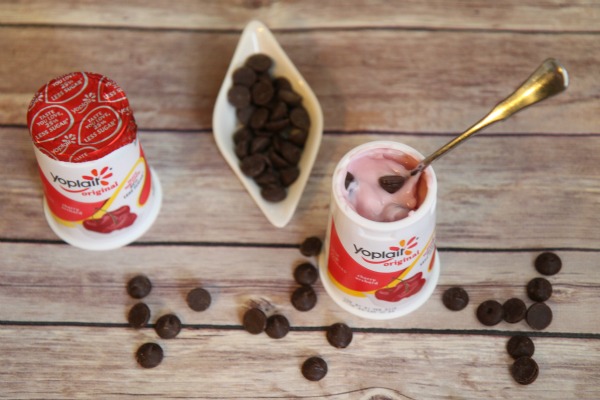 I'm not sure about you but after the holidays, I need to desperately cut back on my sweet intakes. When you have experienced so much delight during the holidays you just can't go off of eating treats cold turkey. Pies, cookies, fudge, and cakes were just a few sweet treats I indulged in over the holidays.
After my horrible choices in December, I decided to cut back on some of the treats and treat myself in a healthier way. There are plenty of ways to treat yourself and still feel good and fresh. This can be done with your favorite Yoplait® yogurt product.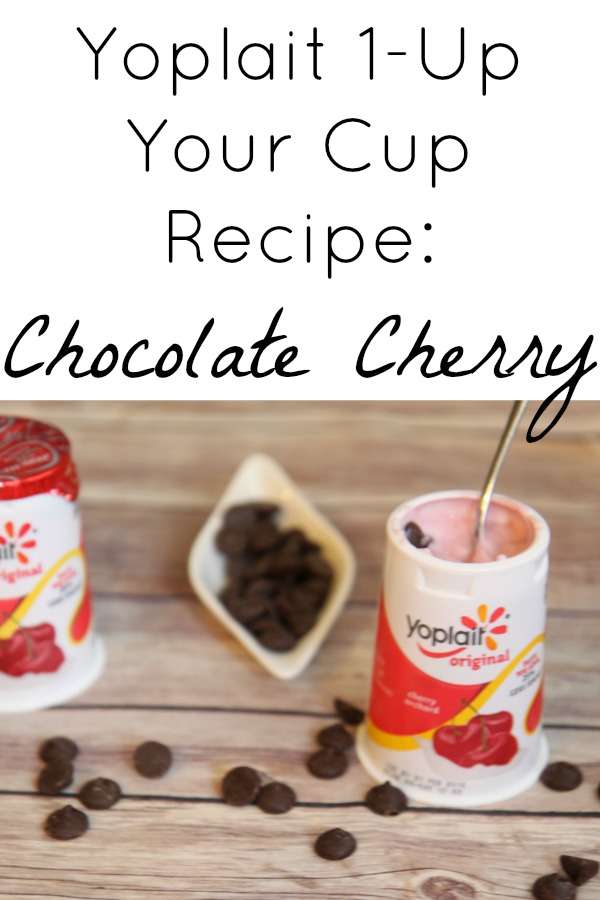 How do you "1 Up Your Cup"? You can "1 Up Your Cup" by adding an extra ingredient to your Yoplait® yogurt product. Yoplait® yogurt products are absolutely delicious on their own but if you want to step it up a notch you can add something a little extra. Since, I'm one that has to have my chocolate fix, I decided to focus on a way I could still enjoy chocolate with my morning yogurt. A few pieces of dark chocolate morsels are absolutely perfect to mix-in with Yoplait® Cherry Orchard yogurt. Next, I add in a little bit of honey. Everyday, I try to get in a spoonful of honey so it is perfect to them add in just a teaspoon for the flavor and health benefits of eating local honey.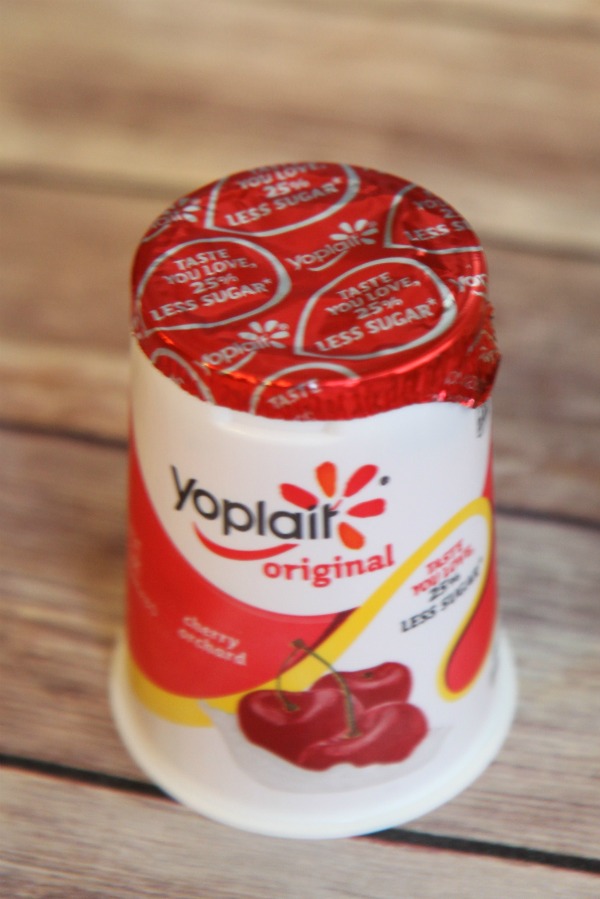 Adding just a few pieces of Dark Chocolate Morsel and a teaspoon of local honey to Yoplait® Cherry Orchard yogurt makes for a better choice snack yet is still very satisfying. How do you "1 Up Your Cup"? With over 125 flavors, the possibilities are almost endless with all sorts of delicious Yoplait® yogurt combinations!
Chocolate Cherry Yogurt Recipe:
1 Yoplait Original Cherry Orchard Yogurt
1 teaspoon Dark Chocolate Morsels
1 teaspoon raw honey
Mix together and enjoy!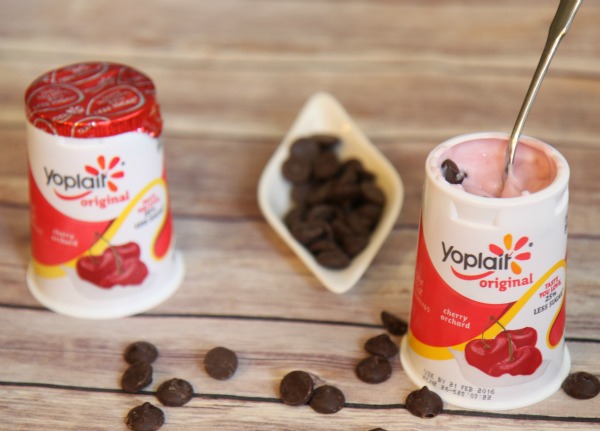 Head out to Walmart and pick up your favorite Yoplait® yogurt product to get started! Then simply 1 Up YOUR cup!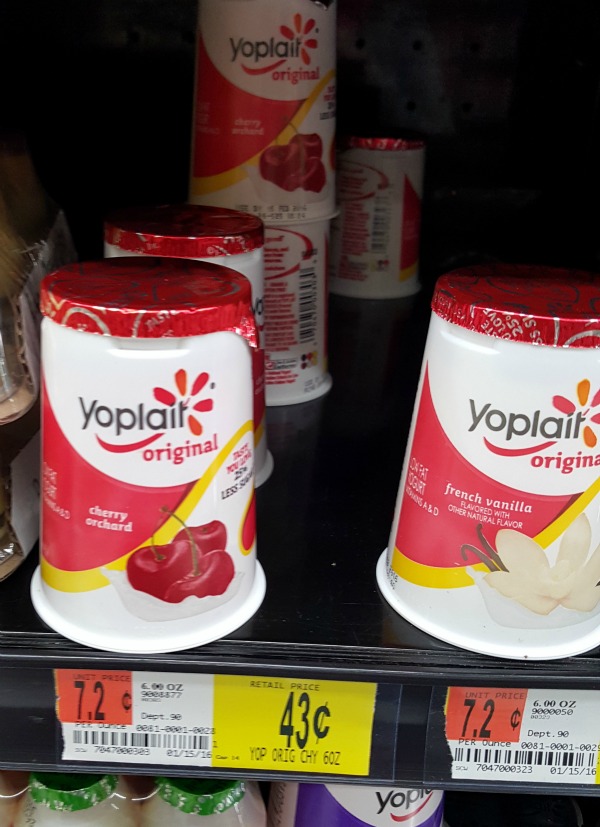 This is a sponsored conversation written by me on behalf of General Mills. The opinions and text are all mine.