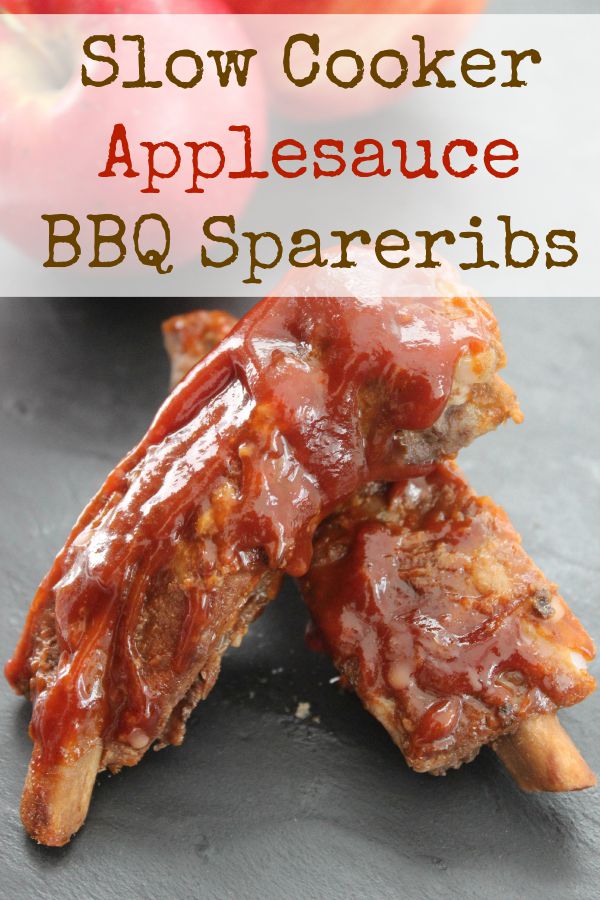 Some would argue that the slow cooker is perfect for the summer since it allows you to cook without heating up the entire house. While that may be true, I would argue that the slow cooker is equally as perfect for fall. After a fun day of jumping in the leaves with your kids or going to an outdoor football game with your husband, it is so nice to come inside to a warm and comforting dinner that's already made.
One of my favorite fall slow cooker recipes to come home to is this Slow Cooker Applesauce BBQ Spareribs recipe. It's easy and delicious, and the fresh apple flavor makes it absolutely perfect for fall. If you have yet to try fruit and meat cooked together, this pork spareribs recipe really does provide the perfect opportunity.
Another great thing about this recipe is that you likely have all (or almost all) of the ingredients on hand already. I know I hate it when I find a great cut of meat marked down at the store and then come home to find that all of my recipes require so many new or unusual ingredients that all of the savings are gone. With these Slow Cooker Applesauce BBQ Spareribs, that's not a problem.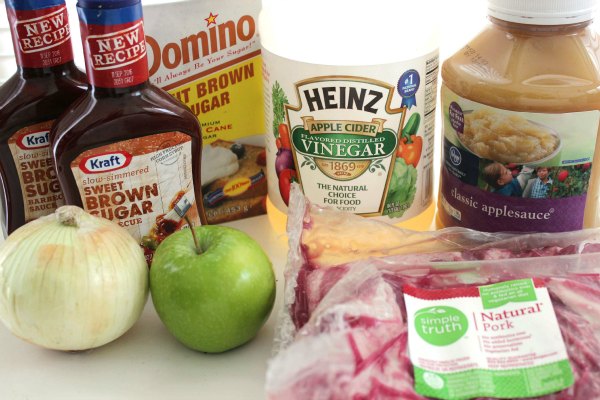 This weekend, why not take a break from the usual chicken and hamburger and treat yourself to a fall slow cooker recipe you and your family are sure to love? This pork spareribs recipe is the perfect chance to do just that!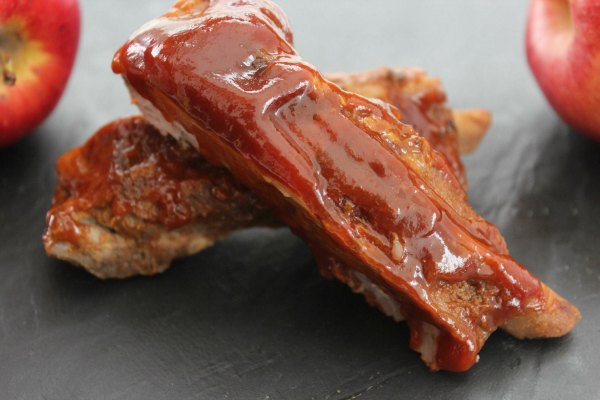 Print
Slow Cooker Applesauce BBQ Spareribs
---
5

lb Pork Spareribs (

2

racks)

1 1/2 cup

Applesauce

18 oz

BBQ Sauce

1/2 cup

Brown Sugar

1/4 cup

Apple Cider Vinegar

1

Onion, finely diced

1

Apple, cored and sliced
---
Instructions
Cut ribs into portion sized sections (about 3 ribs each)
place ribs around sides and bottom of crock, meaty side toward toward to crock,
SPread apple slices over ribs.
Combine onion, applesauce, brown sugar, vinegar and 1/2 of BBQ sauce in blender.
Pulse until blended.
Pour sauce over ribs.
Cook on high 5 hours, or on low for 8 hours, until ribs are tender.
Remove from slow cooker and brush with remaining BBQ sauce.
To get more crispy ribs, transfer ribes to foil line baking sheet and broil for several minutes.
---
Recipe Card powered by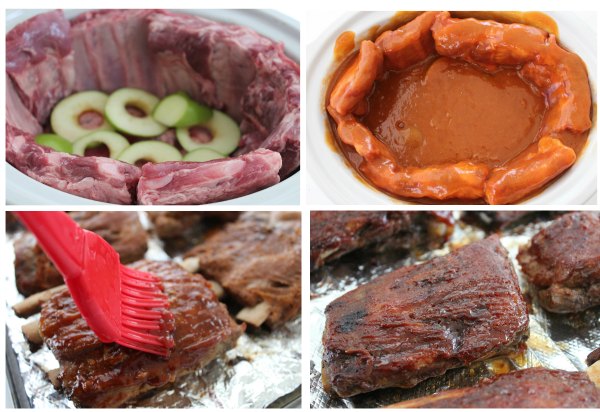 View the Recipe Index for a complete list of recipes. For the most recent vegetarian recipes posted on the blog, go here. To view all the recipes post on the blog, go here.