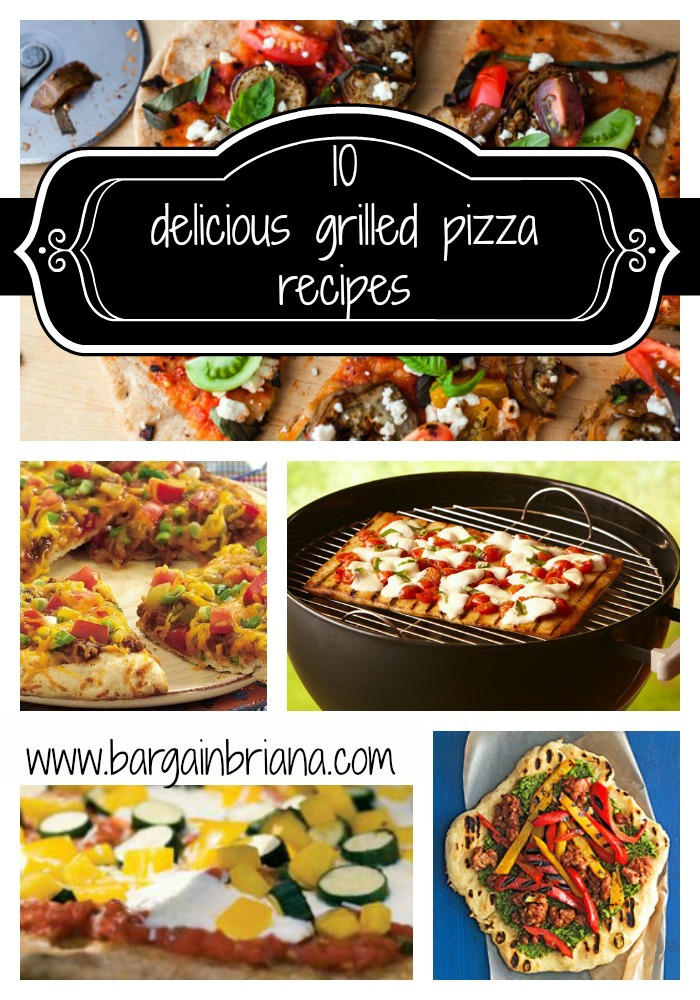 Yumm. My mouth is just watering looking at all of these amazing grilled pizza recipes.There are just so many lovely recipes out there – waiting to be made! Here are ten of the yummiest recipes we could find for you to try. These delicious pizzas are sure to please any dinner guest/s! So break out your paper and pen and write down the ingredients – you can thank us later.
Some of these recipes call for the pizza to be cooked directly on the grill or you aren't quite that brave (I'm guessing mine would fall apart), then you can use a pizza stone like this one from Weber.
10 Grilled Pizza Recipes
Check out this post on detailed instructions on how to grill on a pizza if you are a newbie!
Do you have any favorite grilled pizza recipes?
View the Recipe Index for a complete list of recipes. For the most recent vegetarian recipes posted on the blog, go here. To view all the recipes post on the blog, go here.