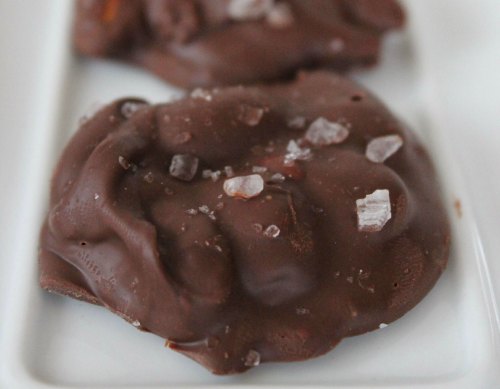 This Salted Chocolate Clusters recipe will satisfy those sweet and salty cravings! With just three ingredients, this is a quick and easy no bake recipe to make.
All you need is chocolate chips, almonds, and sea salt to make these creamy chocolate and almond clusters that you can make quickly in the microwave. These almond clusters will just melt in your mouth!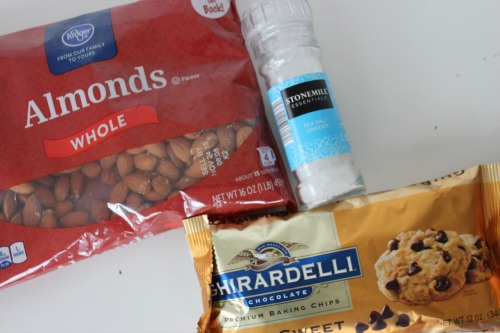 Try these for yourself and let us know what you think!
3 Ingredient Salted Chocolate Almond Clusters
Ingredients
1 cup Semisweet Chocolate Chips
2/3 cup whole Almonds
1/8 tsp Sea Salt
Instructions
Line cookie sheet with parchment paper.
Melt chocolate by microwaving for 1 minute stirring and repeating until chocolate is smooth and melted.
Place half the almonds in chocolate and stir to coat.
Lift out a tablespoonful at a time and place on prepared sheet.
Sprinkle with sea salt.
Add remaining almonds and repeat process.
Allow to set.
View the Recipe Index for a complete list of recipes. For the most recent vegetarian recipes posted on the blog, go here. To view all the recipes post on the blog, go here.