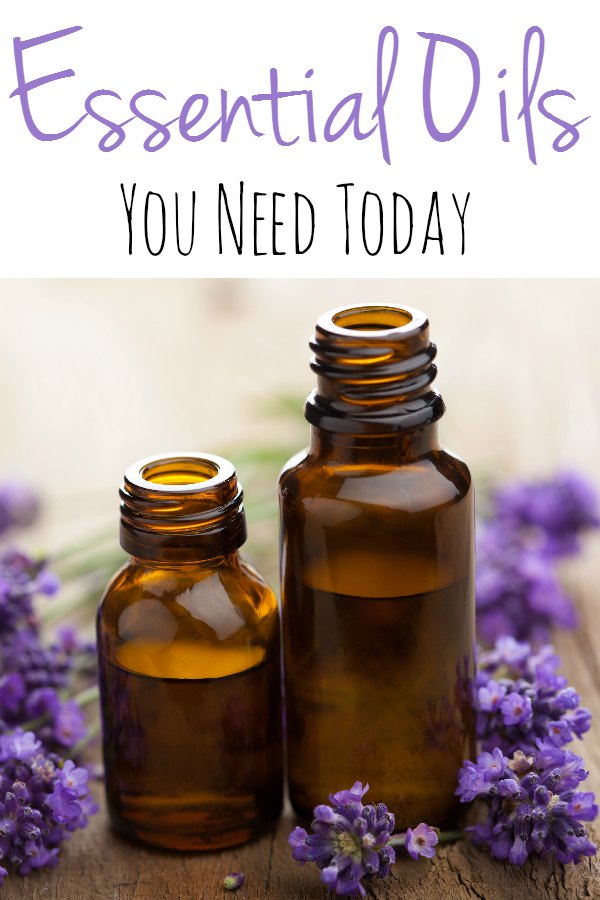 Essential Oils are derived directly from plants in a very concentrated form. You can use essential oils for their wellness powers, to reduce stress, even to help you clean. Here are five essential oils you can't live without!
5 Essential Oils You Need Today
Lavender Essential Oil
Lavender Essential Oil is easily the most popular, widely used essential oil. It is used in the diffuser to create a relaxing, calm atmosphere in an instant. It is also excellent to add to a carrier oil and to massage onto your tired, sore muscles. Relax in a hot bath at the end of a tough day and add in just a few drops of Lavender Essential Oil to help relax your mind and take your troubles away.
Peppermint Essential Oil
Peppermint Essential Oil is another one that is used for many different purposes. Peppermint oil supports normal digestion, including promoting healthy intestinal function and gastrointestinal system comfort. Add it to your favorite carrier oil like jojoba and massage it into your painful joints or on your temples to relieve head pressure.
Tea Tree Oil
Tea Tree Oil should be in every household's oil stash. Tea Tree oil can comfort and beautify the appearance of skin. Remember to never ingest Tea Tree Oil, and be careful when using it around your mouth.
Oregano Essential Oil
Oregano Essential Oil has many wellness benefits as well. Oregano, when taken as a dietary supplement, supports a healthy lifestyle regimen and may also be used to enhance the flavor of foods and your favorite savory recipes.
Eucalyptus Essential Oil
Eucalyptus Essential Oil's benefits been studied and used for hundreds of years. Applied topically, it is often used to support the respiratory system and to soothe muscles after exercise. It is great to combine in the diffuser with Oregano Essential Oil and Lavender Essential Oil.
Are you ready to purchase some of these awesome oils! You can purchase high quality Young Living Essential Oils (my favorite brand!) over here or you can read about how to get a wholesale discount and the potential to earn FREE essential oils. Read all my past posts on how I use Essential Oils.