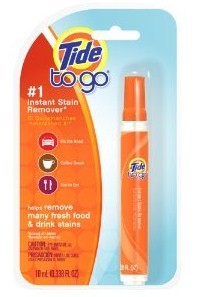 Color away stains on-the-go with this Tide To Go Instant Stain Remover Pen, 3-count Package
on sale on Amazon for just $5.97.  The list price is $6.97, but be sure to 'clip this $1 coupon' on the Amazon page to bring your final price down to $5.97.
This stain-removing pen is also Eligible for Free Shipping!