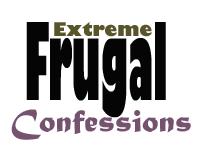 Extreme Frugalness. Tight, cheap, stingy? You know what I'm talking about and personally, I love it.
fru·gal
– Practicing or marked by economy, as in the expenditure of money or the use of material resources.
ex·treme
– Most remote in any direction; outermost or farthest: the extreme edge of the field.
– Being in or attaining the greatest or highest degree; very intense:
No, I couldn't see what was right in front of my face.
The first step to any problem, is admitting you even have a problem.
No, my chair was fine. There is nothing wrong with this chair.
Don't talk about my precious chair. The precious chair we've had for 8 years that we only spent $39.99.
Don't diss it. Just don't do.
It serves its purpose.
Okay, maybe there is a few holes in it but it works.
NOTHING WRONG WITH MY CHAIR. IT DOESN'T LIKE TO BE TALKED ABOUT.
Is this REALLY my chair?
I seriously just couldn't see it until my mom confronted me directly about this chair.
It has since been relieved of its duties and replaced with a luxurious yet obnoxious chair.
Now it's your turn.
You know you have a confession to make. To what extremes have you gone to save a buck this week or in the past?
Link up or leave a comment. Leave it anonymously if you want – we won't tell!