Hunger is more of an issue than many of us even realize.  According to the USDA, 1 in 6 Americans may struggle with hunger. For many of us, this doesn't seem possible. For others, it is their reality.
Walmart has recently partnered with six key brands (Campbell's, ConAgra Foods, General Mills, Kellogg's, Kraft, and Unilever) in the hope to eradicate hunger by providing 75 million meals to Feeding America Food Banks nationwide. The mission of Feeding America is to feed America's hungry through a nationwide network of member food banks and to engage the country in the fight to end hunger.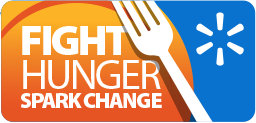 From now through May 3, 2015, customers can purchase participating items at Walmart stores to help secure meals for those in need. For each item that is purchased and scanned at the register, one meal will be secured at a local food bank. The donation will come directly from the supplier. For example, when you purchase Goldfish Cheddar, 10 oz box, Campbell's will donate the meal.
On May 4th, Walmart will pull the sales report of total sale by store and provide to the 6 supplies and Feeding America. Then Campbell's will write a check to the Feeding America's National Office for the amount based on the sales report (Campbell's sells 1MM boxes of Goldfish $0.10 per box = $100,000 to Feeding America). Feeding America will then divvy the donations based on the number of Goldfish sold by store (based on zip code) among the 200 Feeding America Food Banks. The food banks will then use those funds to "secure meals" (ie.Acquire food, pay for electricity, gas, transportation, operating costs).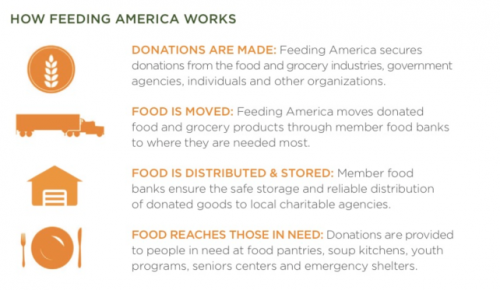 There are three ways that you can participate: 
Purchase one item = 1 meal
Donate the register ($1, $2, $5, or whatever amount you would like)
Social Sharing 1x = 1 meal (This is super easy and you can do from the comfort of your own home!)
We decided to head to Walmart to purchase some much needed snack items for the spring. During the spring, we are usually incredibly busy with the kid's sporting activities so it is nice to have a little stockpile of snacks I can keep in the car.
Here are a few of the items we found in the store….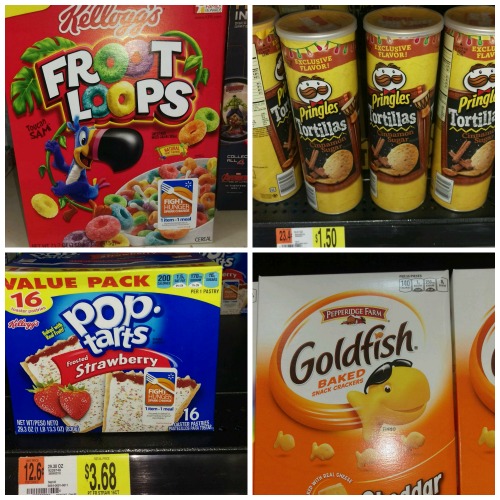 We purchase Kellogg's Froot Loops, Kellogg's Pop-tarts, Pepperidge Farm Goldfish, Kool-Aid Jammers, and Pringles Cinnamon Tortillas. All snacks that will be handy for our busy spring schedule. Most importantly, these purchases are also helping to fight hunger!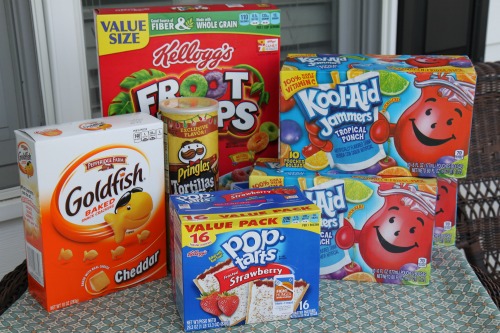 Some of the items are specially marked so it makes it easy to spot the qualifying items.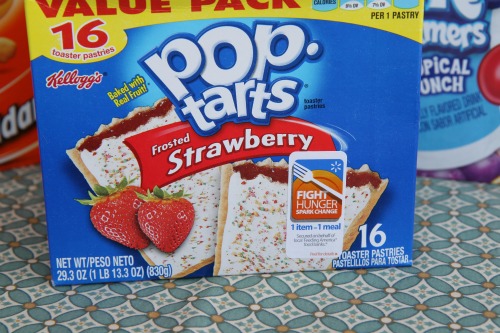 Please take a little time to join this movement. It is very simple. Visit Walmart.com/FightHunger to find a list of participating products as well as sharing via your social channels to activate even more donations. There is also a real time ticker that will show the progress as they try to reach the goal of securing 75,000,000 meals.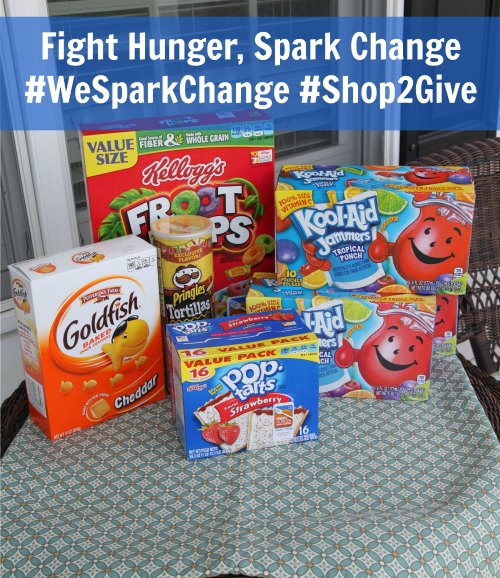 As a participant in this campaign with Walmart, I have received compensation for my time and efforts in creating this post. All thoughts and opinions are my own. Rest assured, this Post was written by me and was not edited by the sponsor. Read more on my Disclosure Policy.