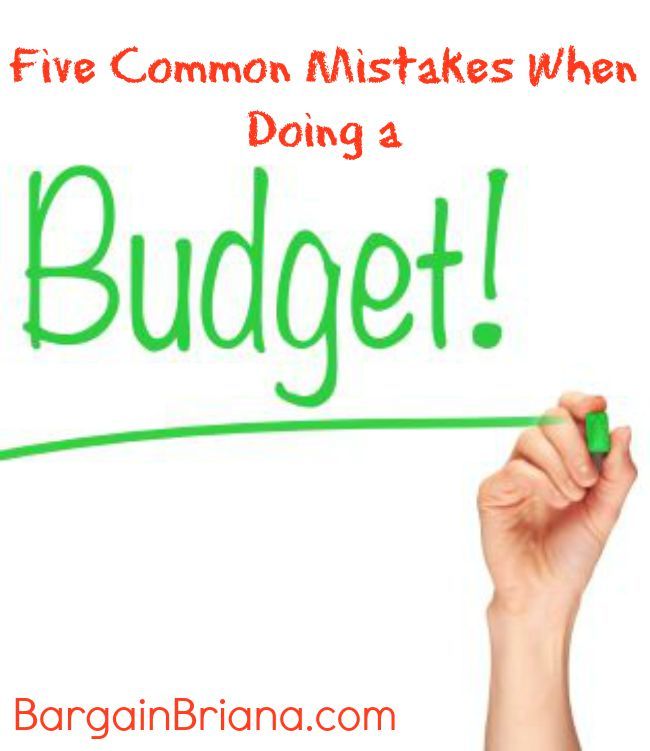 Doing a family budget is not something that most people look forward to, but it is a vital part of your financial growth. When you begin a family, one of the toughest things you have to do is figure out the finances. Who gets paid what and when is the nuts and bolts of your financial health and begin organized is a must. That said, doing a budget is not always easy. Mistakes are commonly made. By looking at some of these mistakes, we can learn and avoid them in our own budgets.
Five Common Mistakes When Doing a Family Budget
Here are five of the most common mistakes made when doing a family budget:
You overestimate your income
This is common and it is often because you want to "feel" as financially secure as possible. You also may be trying to fit in things that you really can't afford. A realistic income projection is gotten by looking at the numbers and letting them be what they are. Take the real figures and put them in without figuring on what "might" happen with your income.
You budget your wants before your needs
This is common simply because we want what we want. We work hard and feel entitled to those things that we enjoy….even when we can't afford them. The fact is, you do have a right to do that. You also have a right to be in debt for the rest of your life. You have to make choices. Start by budgeting your needs and then look at the wants when you are done.
You fail to figure in savings
Savings are everything when it comes to financial security. Not only are you building a nest egg for safety, but also for comfort down the road. Do you want to be sitting with nothing when you retire and wondering how to make your social security checks stretch to the next month? Of course not. Figure your savings into your budget and count it as important as anything else.
You fail to properly assess your spending
Some folks spend on things and can find a million reasons why it is okay….even when it is clearly a  problem. You generally know if you have this problem, but ignore it. Recognizing this…even on a small level…can save you tons of cash over time. Look for the spending problems in your own life and then apply them to the budget. At least plan for them through accounting for it in the budget so that you can offset some of the damage it might cause.
You don't do a budget at all
Some folks try to wing it and the truth is, that is a recipe for disaster. Family budgets are a very vital part of a happy marriage and a happy life. If you do a budget that everyone is comfortable with, the rest kind of falls into place. The truth is, budgeting is more involved than simply thinking about bills and what you want to do for the weekend. It is a road map to your future.
How do you budget and take care of your family? What mistakes do you make when doing it?
Did you enjoy this post? Find more money saving tips here.