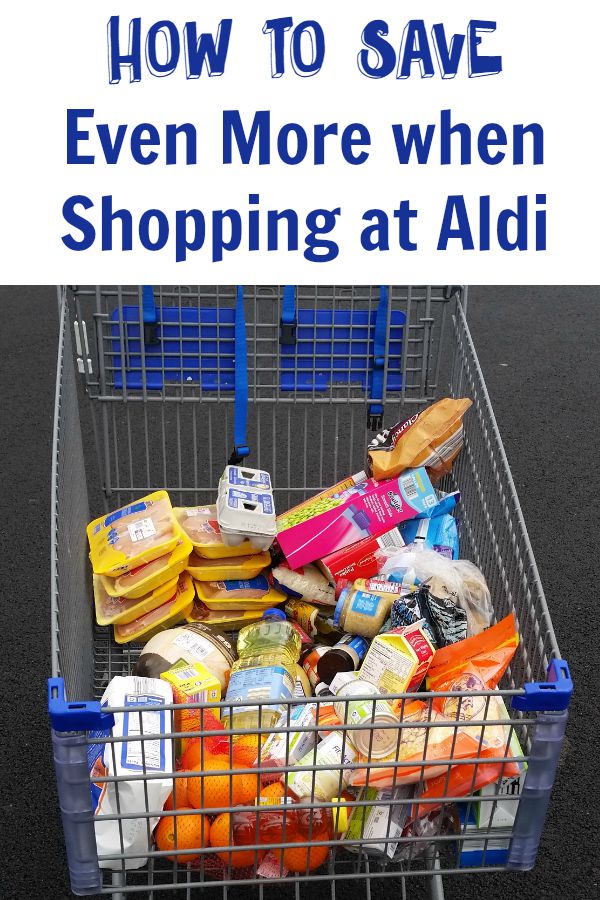 One of the biggest expenses in most budgets, other than the house payment is groceries. There are so many ways to save on groceries and I know I have told you all so many times how much I love Aldi with the super low prices and great selection. If you are an Aldi shopper I am going to let you all in on a little secret…there are more ways to save money at Aldi!!! Since Aldi does not accept coupons and they already have super low prices I am sure you're wondering just how it's possible, but it is.
Ways to Save Money at Aldi
Checkout 51: If you have not had the chance to try Checkout 51

 now is the time because it's a great way to save money at Aldi. My last shopping trip I was able to save on eggs and fresh produce by scanning in my receipt on the app. You do not need a smartphone to use checkout 51, you can use it direct on a regular computer. Not all Checkout 51 offers will work at Aldi since they do not carry name brand however you can get great savings on produce and other goods which adds up fast.
Price Reductions:

Be on the lookout the next time you are in store for the red "lower price" signs. These signs can be found in the Special Buys section (normally found in the middle of the store) and often times they just pop up anywhere in the store, so keep your eyes peeled.
Limited Time In Store Promotions:

Just like price reductions, keep an eye out for the limited time in store promotions. These often vary by region. Often times these are buy 1 get 1 free deals on items so be on the lookout and be sure to stock up when you see them.
Coupons:

Aldi does not accept manufacturer coupons however they do break their own rule sometimes, especially if an item is nearing its sell by date. These store coupons are little red stickers found on the product. I have found these mainly in the meat and dairy sections of the store.
Buy Meat on Wednesday:

Each Wednesday Aldi offers a new sale on meat. You can find the details on the

Fresh Meat Special Buy

here. It varies each week but the prices are always much lower than you will find at the other local stores.
Shop the Seasonal Clearance:

Normally you will find a seasonal clearance sale where they will offer super low prices on goods you can use throughout the year. That red velvet cake mix can be used at Christmas and those Christmas popcorn tins can be eaten all year round. This is a great time to score some rock bottom prices.
Shop the Weekly Deals:

Plan ahead and plan your meals around the

Aldi Weekly deals

. I post them each week

here

and you can get them emailed to you by going

here

.
Aldi shoppers, lets hear it… I would love to hear your tips on your ways to save money at Aldi.
Did you enjoy this post? Find more money saving tips here.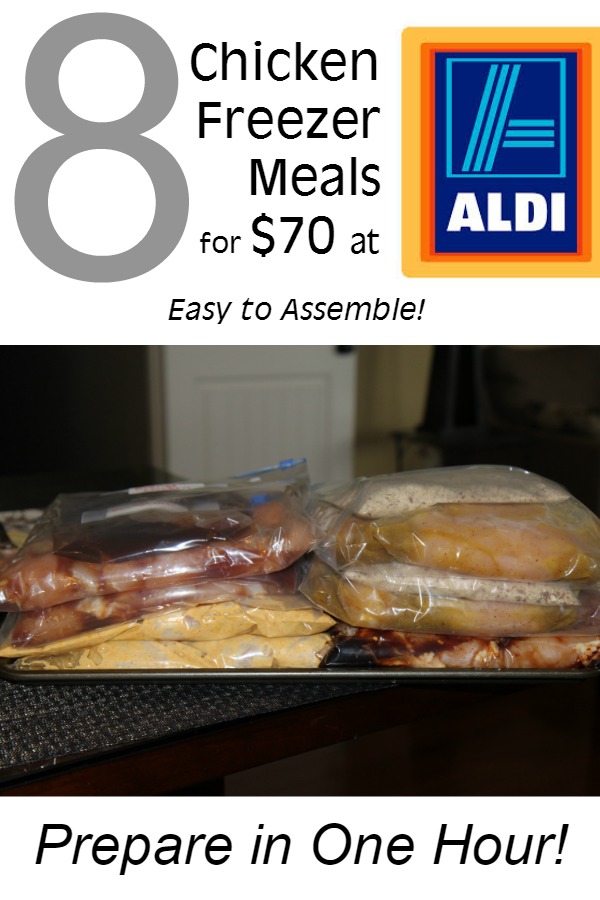 Recipes Using Ingredients Found at ALDI:
Did you enjoy this post? Find more money saving tips here.
If you love ALDI, check out this easy to assemble chicken freezer meal plan with 8 delicious recipes made with ingredients found at ALDI. When you shop at ALDI, you will pay around $70 for the ingredients you need (not included in this price are commonly found household pantry items!).