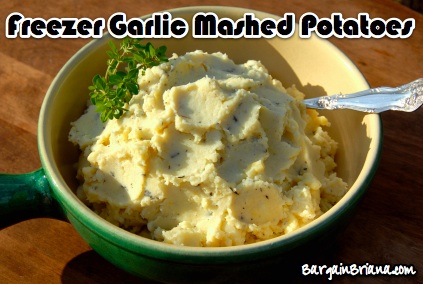 A few Fridays ago, which seem like forever ago, I did some freezer meal cooking to help start us to get prepared for a very busy Spring, which also seems far off but will be here before we know it. Now we are going to have 8 different sports and activities that the kids are involved with in the Spring and Summer so I want to be prepared with meals in the freezer so we have no excuse to not eat at home.
Often times when we get super busy like this, it is so much easier to stop and get fast food or take out. This is not good for our budget and we are not eating the most healthy meals either. I've started doing mini-freezer sessions to get our freezer full.
The week I did my freezer cooking, ALDI had russet potatoes for just $1.99 for a ten pound bag. When I normally buy a ten pound bag, I use about half the bag and then forget about it and the potatoes go bad. Cooking up ten pounds of potatoes at once not only helped get my freezer full but it also saved me money by eliminating produce waste. Awesome, right?
I know many of you probably hate to peel potatoes as much as I do. I dread it. I have this OXO Good Grips Pro Y-Peeler, which is awesome for the job. Amazon also tells me I purchased it back in 2009, which is nice to know that it has lasted that long. Compared to a traditional peeler, this OXO Good Grips Pro Y-Peeler is the peeler I always reach for as it takes less swipes to remove all of your peel.
As for the peel debate – leave it on or take it off, IF my kids weren't so picky about potato peels, I would just skip the step of removing the peels and cook it with the peel as I like it that way and it saves time. Since I do want them to eat it and I don't really want the fight, I spend the extra time peeling the potatoes.
In the instructions below, you will notice that I used my KitchenAid Stand Mixer to mash the potatoes. This is one kitchen appliance, I wish I would have purchased a long time ago. I use this pretty much whenever I cook or bake as much as possible. I'm probably losing muscle strength in my arms, though, since I'm not manually mixing, stirring, and mashing now.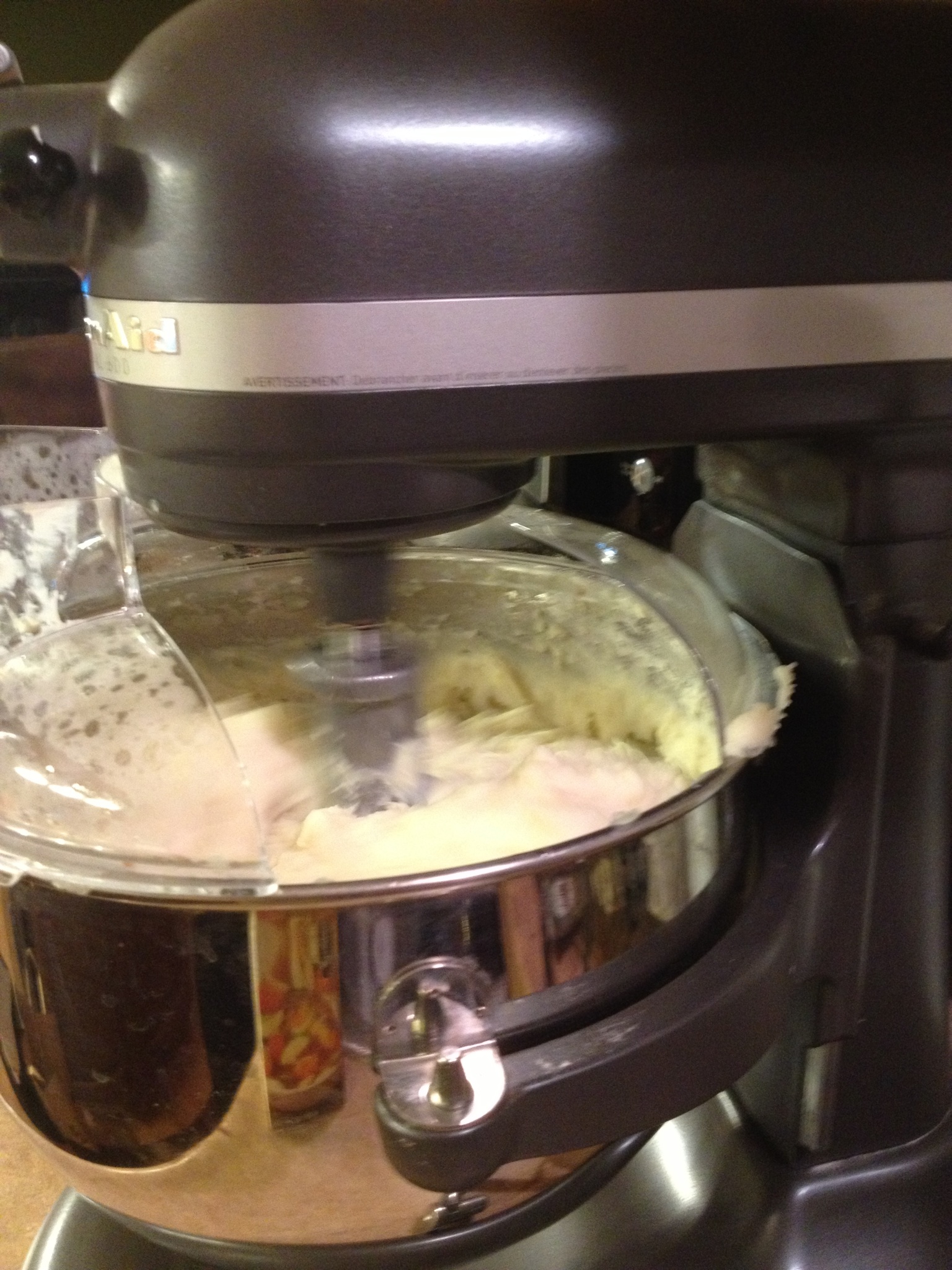 To freeze these potatoes is quite easy. Freeze directly in the pans you are going to cook the potatoes in or freeze flat in gallon freezer bags. If you freeze in gallon freezer bags, you will need to unthaw the potatoes in the refrigerator by placing the bag in the refrigerator the morning of or the night before you want to cook. Then transfer to your cooking dish. This will save space and money as well since you will not be buying foil pans if you don't have enough Pyrex. Plus, freezing in pans take up so much space in the freezer.
I love that this freezer meal as I'm only making the potato mess one time yet we are able to enjoy delicious home cooked, real potatoes mashed potatoes. We've already unthawed and cooked one pan. Let's just say there were no leftovers! One pan (1/4 of the recipe) was perfect size for our family of six. Everyone ate them and had plenty and we only had a spoonful left in the pan.
[amd-zlrecipe-recipe:79]
This recipe was adapted to be vegetarian friendly from the Fix, Freeze, Feast cookbook.
View the Recipe Index for a complete list of recipes. For the most recent vegetarian recipes posted on the blog, go here. To view all the recipes post on the blog, go here.