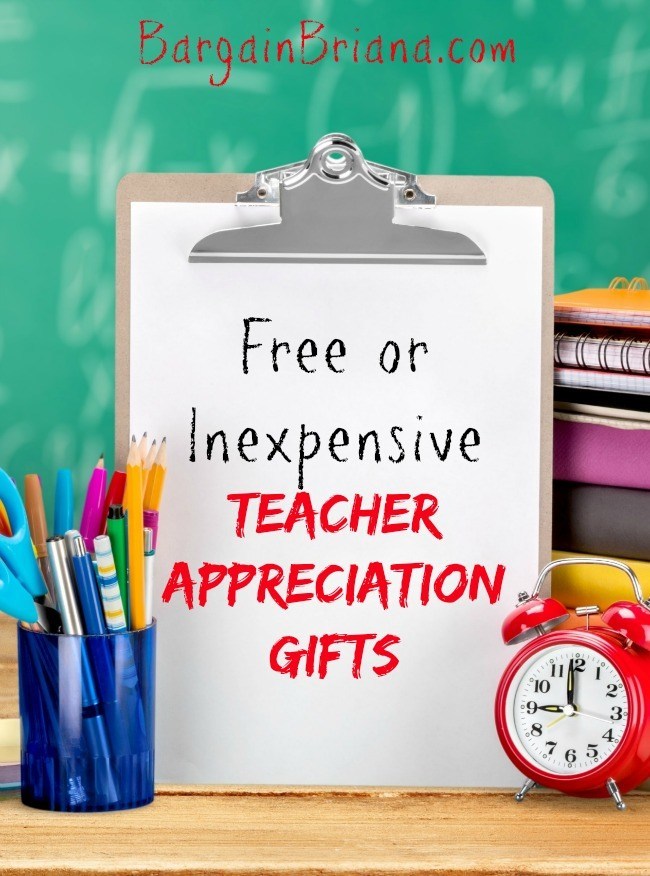 Each year when the school year comes to a close, kids and parents want to show their appreciation for the teachers that make learning fun. These teacher appreciation gifts can become quite an expense if you have several teachers and several children. For this reason, finding a way to be frugal with them is important. Fortunately, there are a ton of awesome teacher appreciation gifts that cost little to nothing, but still convey the feelings of support you want to share.
Free or Inexpensive Teacher Appreciation Gifts
Here are several cool ideas you can give if funds are tight this end of school year:
A Handmade Card
Cheesy though it may sound, a handmade card can be very powerful. Have the student craft a special one that is filled with all the things they love about their teacher. Focus carefully on the things you are truly appreciative of. Your teacher will greatly appreciate the sentiment and it is much more personal than a store bought card.
Cookies
Everyone loves cookies. Figure out which ones are his/her favorites and bake up a batch specially for them. Cookies can be made for a song but seem quite luxurious to the tired minds of our teachers.
Flowers
If you want to find a nice, Spring-like gift that conveys hope and beauty, find a nice bouquet of flowers or pick some yourself. Flowers are not always expensive and nobody says you need to buy the ones that are. Simply find what is pretty and easy to care for and place them in a creative vase. Even a simple flower is a powerful gift for someone you care about.
Coffee Mug/Gift Card
This is a classic but it certainly will be welcomed by most teachers. A nice, new coffee mug along with a gift card to any coffee shop is a great gift. You can easily control what you spend this way and make sure you are frugal.
Homemade Cake
What teacher would not love a nice cake in honor of their hard work and dedication. Most people can bake a cake at home and those that can't will have a great time learning. Fire up the oven and give an old fashioned but much-loved gift for teacher's appreciation day.
Certificate of Appreciation (Handmade)
These are quite wonderful for those teachers of the little ones. Have your youngster make a nice, framed certificate of appreciation for their teacher. There are countless templates for this online and it is a sweet, yet inexpensive gift. Teachers will love the sentiment.
[easyazon_infoblock align="none" identifier="B004LLIKVU" locale="US" tag="barbri-20″]
Did you enjoy this post? Find more money saving tips here.