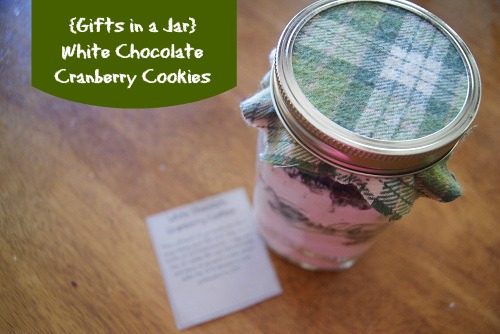 Not only are these cookies delicious they make a pretty little package, wrapped up and ready to go in a mason jar..  Add some raffia for a bow and our printable tag (insert tag link) and you have a unique, homemade gift that will be a hit with friends and family.
Supplies:
Quart Sized mason jar
Mason jar lid and ring
Scrap fabric approximately a 5" circle
Paper for tag
Raffia or ribbon
Ingredients:
¾ cup sugar
1/3 quick oats, uncooked
1 cup white chocolate chips
1 ½ cups dried cranberries
1 ¾  cups flour
1 tsp. baking powder (mix into flour)
½ tsp. baking soda (mix into flour)
¼ tsp. salt (mix into flour)
Thoroughly was mason jar and lids, allow to dry.
Fill mason jar, alternating ingredients, and packing down between layers. Divide the flour and cranberries in half for more layers to create pretty contrast.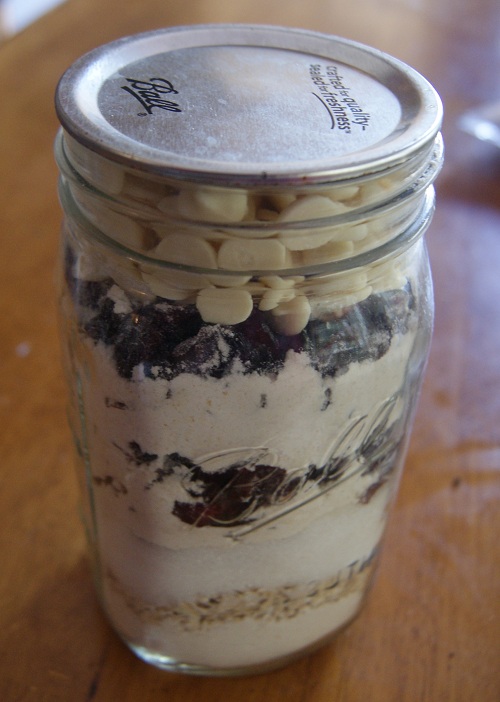 Place lid on jar, lay your fabric on top-centered.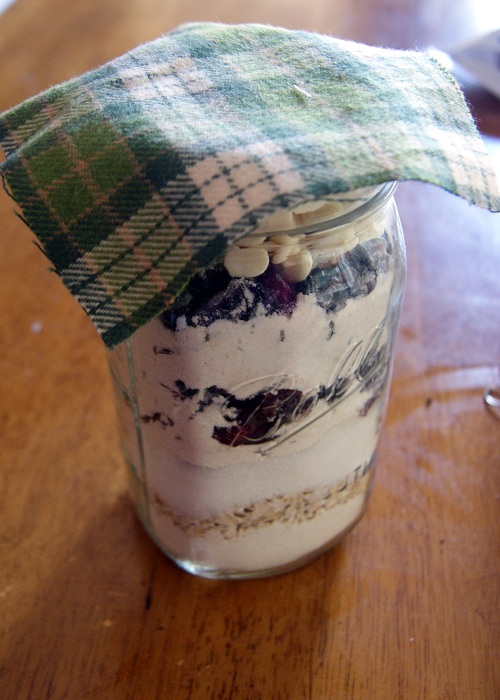 Screw ring on top of jar.
Tie on ribbon or raffia and add your tag with directions (see label download below):
Pour contents of cookie mix into large bowl, add 12 Tbsp. or 1 ½ sticks of butter, 1 egg, and 1 ½ tsp. vanilla extract. Mix well.  Form into balls and drop onto a greased cookie sheet. Place in oven preheated to 375° for 12-14 minutes.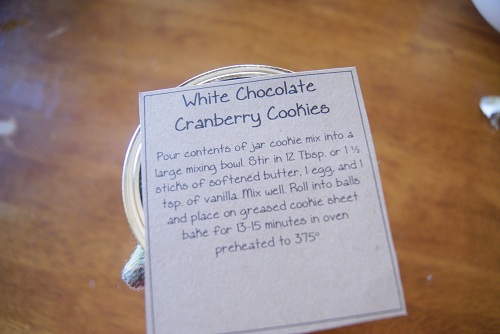 Label: White Chocolate Cranberry Cookie Mix Labels
Find more holiday gifts in a jar ideas!
Did you enjoy this post? Find more money saving tips here.