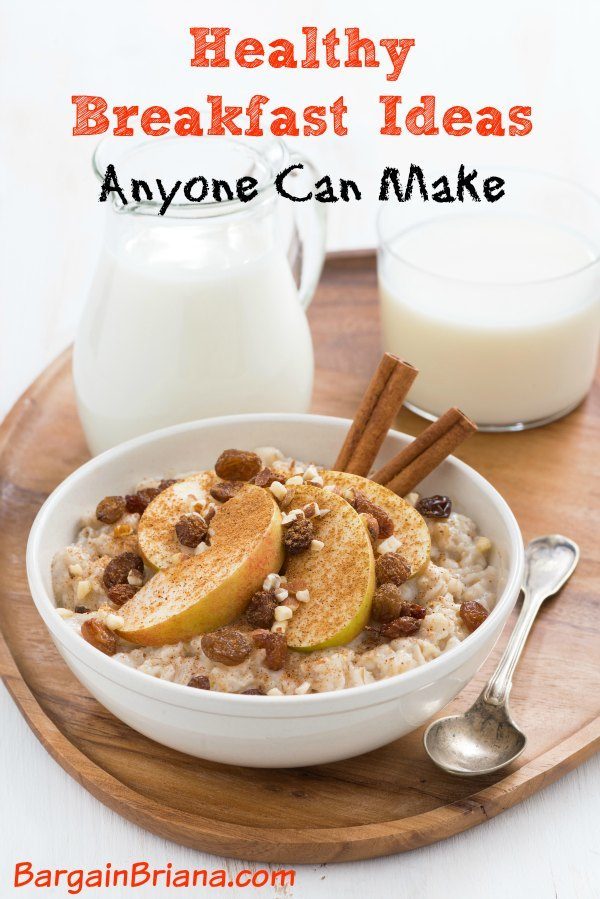 Breakfast may be the most important meal of the day and if you skip it, you're missing the best way to get your day going. .Eating healthy from the get go gives your body and mind a boost and starts your day off right. Check out these healthy breakfast ideas that will be good for your body as well as your day ahead.
Smoothies
Try a fruit and yogurt smoothie for a quickie breakfast. Mix up 1 cup of plain yogurt (Greek yogurt for the healthiest choice), 1 cup of frozen fruit, and 1/2 cup of your choice of liquid. Blend for a delicious and healthy breakfast.
For a banana-peanut butter smoothie, blend up 1 frozen banana, 2 tablespoons of yummy peanut butter, and 1 cup of regular milk (or almond milk). Throw in a few ice cubes and blend until smooth. Delicious!
Breakfast Burrito
This is a great one to make ahead and have ready for a quick breakfast on the go or for a snack to get you through the day. You will need to scramble 2 eggs (use just the whites for an even healthier burrito), add 1/4 cup of black beans and a couple (2) tablespoons of your favorite salsa then 2 tablespoons of shredded cheese. All of this yummy goodness is wrapped up in a small tortilla (choose whole wheat for a healthier option).
Muffins
Muffins are a great breakfast that can be eaten while you are on the run. Try some zucchini muffins or some heart-healthy oat muffins. There are so many simple and delicious recipes that you can find exactly what you're looking for if you do a quick search.
Oatmeal
Good old-fashioned oatmeal is a scrumptious breakfast that just can't be beat. It's healthy and hits the spot. Do a little homework and search for some unique updates and recipe ideas for this timeless breakfast meal.
You can make your own instant oatmeal packets (healthy, and saves money — now that's smart!) by putting whole rolled oats or quick oats into small zippered baggies. Add some of your favorite extras like cinnamon, nuts, or raisins then pour into a bowl when you're ready to eat and add hot water. Warm it in the microwave and enjoy.
Fruit and Yogurt
Grab some of your favorite fresh fruits (strawberries, blueberries, bananas, peaches, whatever tickles your fancy) and some plain Greek yogurt. Slice strawberries, bananas or peaches, then add your faves to the yogurt for a quick and delicious treat that will satisfy your taste buds and your desire for a healthy breakfast.
Eating healthy needs to start with your first meal of the day — breakfast. Use some of these ideas or take them for inspiration and create your own healthy meals to get your day started.
Did you enjoy this post? Find more money saving tips here.