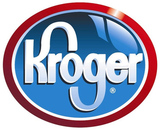 Customers choosing to participate in the digital coupons are required to have an active online account with a valid, associated shopper card. Kroger employees or partners are prohibited to set up or otherwise maintain an online account not specifically associated to that employee or employee household.
A valid shopper card or an alternate ID is required for the use of digital coupons at the time of purchase.
Digital coupons and offers are deducted from a customer purchase prior to paper coupons or any other discounts and cannot be added back or removed once card has been scanned.
Limit one use per digital coupon per transaction
Digital offers cannot be combined with manufacturer paper coupons on the purchase of a single item
Digital offers do not double
A limit of 150 coupons can be loaded per household at one time
The store manager has the right to accept, decline, or limit the use of ANY digital coupon or offer.