This is a sponsored post written by me on behalf of Tyson Foods, Inc. All opinions are entirely my own.
I am not a morning person and I can imagine all of you are not either. However, school is back in session and that means mornings are here whether we like it or not. Instead of fighting mornings, I decided to embrace them. Here is how you can make mornings easier on your family.
Wake up earlier
Trust me, I know how hard this can be. Waking up early can feel like a hard thing to do, but it is so worth it. When you are not rushing around, it is a lot easier to make mornings enjoyable. I try to wake my kids up at least 15 minutes early on school mornings. This helps to ensure we are not running around like crazy.
Get things ready the night before
This, my friends, will make your mornings super easy. No matter what, I always try and get the clothes ready and the lunches packed the night before. Even if I don't feel like it, this is totally the only task I'll accomplish if I have to.
Stay calm
The secret ingredient to an easier morning is to stay calm. Breathing fire down on your kids isn't going to help them move any faster. I try and stay calm whenever I'm getting the kids ready in the morning, it results in an easier morning for everyone.
Make breakfast easy
I bow down to the moms who can get up and make their kids a homemade breakfast every morning, it's definitely not my forte. I, however, have found something even better to make mornings easier. I don't think you can handle this. Jimmy Dean® Stuffed Hash Browns are awesome, especially in the mornings. You can grab these awesome creations right at your local Walmart. My family and I have become to rely on the Jimmy Dean Stuffed Hash Browns for a simple and amazing breakfast in the mornings.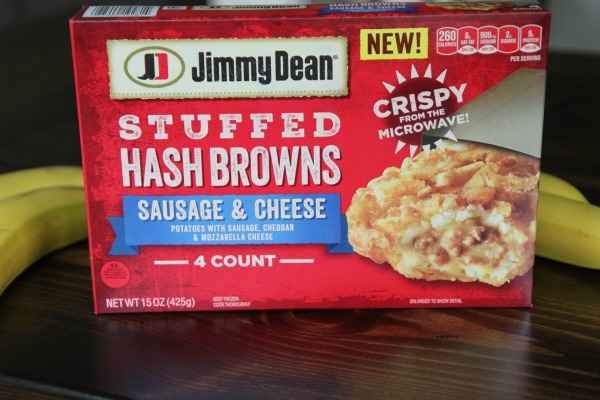 The Jimmy Dean Stuffed Hash Browns are warm, crispy, and filled with Jimmy Deans meat and cheese. They are stuffed with 9g of protein and they are super easy to cook right in your microwave. We have found that these hash browns are perfect for on the go and have enough protein in them to help you start the day out right.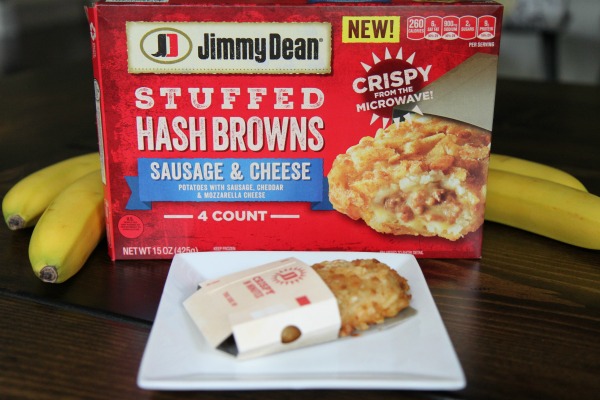 Head to the breakfast freezer section at your local Walmart and save on your next purchase with this coupon!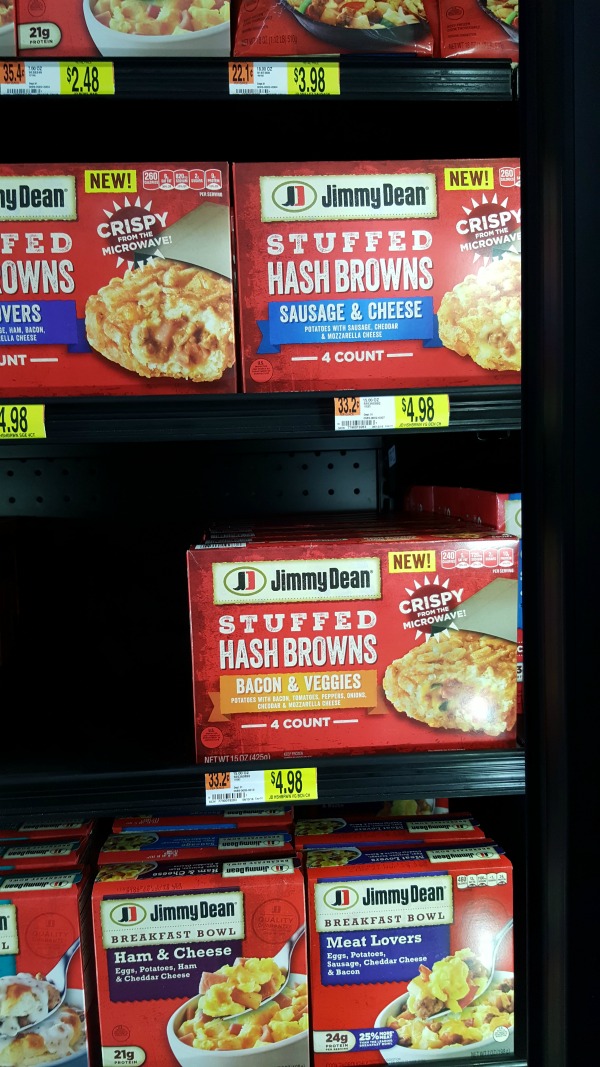 .