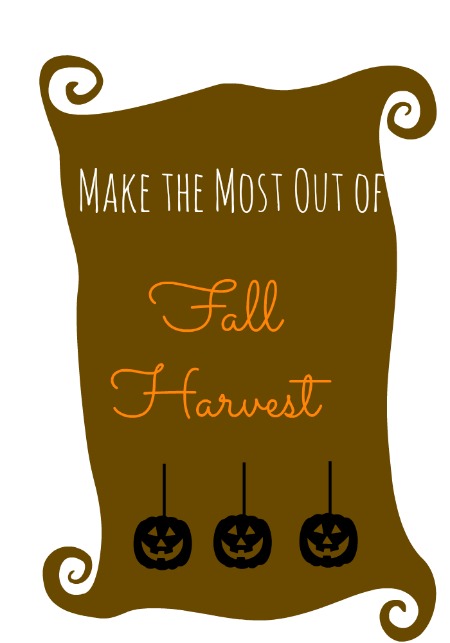 I've been in a cooking and baking mood this month! My family has even been surprised on how everything has tasted so wonderful. Either I'm finding better recipes or I just haven't been applying myself in the cooking department for the past 15 years or so. Pretty sure, I just haven't been applying myself – haha! Over fall break, we made a fun trip to Stuckey Farm to stock up on apples and pumpkins to work on some fun baking projects I have been wanting to create.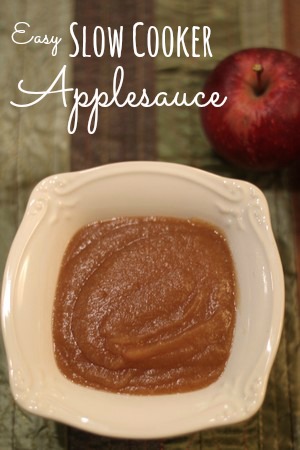 This homemade applesauce recipe made on the slow cooker was a huge hit at our house and was much easier than I had ever anticipated. I know you can make this too! Even if you don't have time to pick your own apples, right now is a great time to purchase apples for all your baking and cooking needs in the grocery store as they are at a rock bottom price. You can even freeze many of the recipes so you can enjoy homemade goodness in the form of applesauce, baked apples, apple pies, apple muffins, etc. throughout the year.
When you bake or cook, there are some must have things you need in the kitchen. For all my apple needs, I love having a apple peeler/corer/slicer on hand. It was a huge time saver. As we know, time is money so many of these items are well worth the investment.
No matter if you are looking to purchase a slow cooker, apple peeler, pie dishes, muffin tins, or fun holiday shaped cookie cutters, you can save time and money when you shop online. Especially when you shop through ShopDiscover, Discover card's online shopping portal. By doing your online shopping through this portal, you can shop at top retailers like Target, Bed Bath & Beyond and Macy's for your seasonal kitchenware and decor. This is a quick and easy way to earn real cash rewards, between 5-20% Cashback Bonus, in fact, on fall purchases including your baking supplies.
Places like Amazon.com are a one-stop-shop for many of your baking needs without fighting the crowds or wasting trips around town only to be disappointed when the must-have muffin tin is not sold in your store!  Normally, you can get your items in just a couple of days. Did you know that if you have a Discover Card, you can use your Cashback Bonus to pay for purchases at checkout at Amazon? This saves you money at checkout and makes an easy checkout!
I'm always looking for great recipes, share in the comments your Fall Pin Board! Be sure to follow our Fall Ideas Pin Board for great recipes, tips, and creative decorating ideas!
Keep up to date on all the latest Discover promotions on Facebook, Twitter, or YouTube.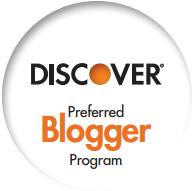 My views are my own and do not necessarily reflect the views of Discover Products Inc. and its affiliates. This post was sponsored by Discover Card. Rest assured, this Post was written by me and was not edited by the sponsor. Read more on my Disclosure Policy.