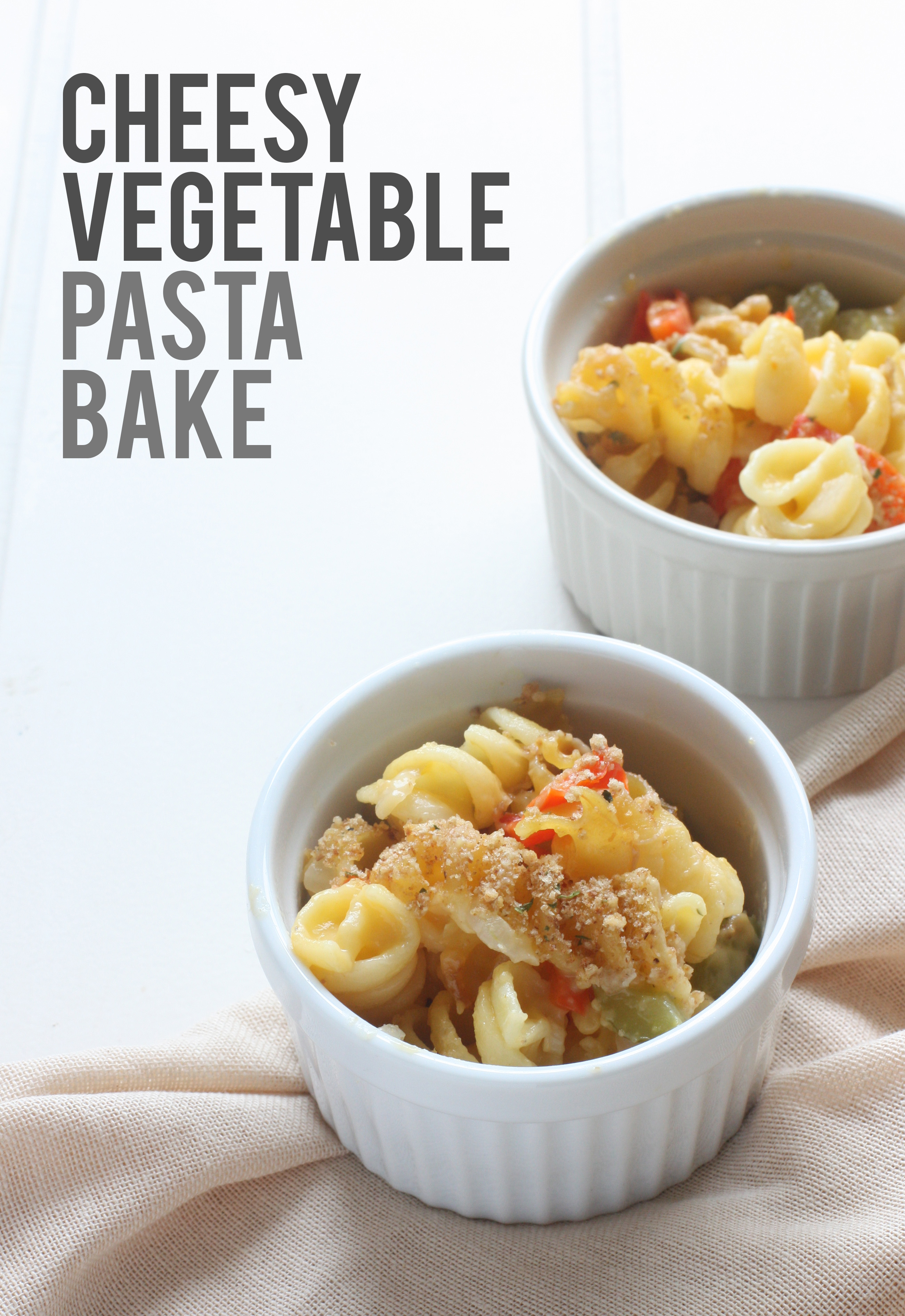 This is a fun way to spice up your normal pasta routine! Plus, it can be frozen or cooked ahead of time to save time in the kitchen!
Mexican Pasta Bake
Ingredients
1 cup fresh red pepper, diced
½ cup celery, chopped
4 cloves garlic, minced
½ cup onion, chopped
¾ cup water
1 cup milk
1 (10.75 can) cream of chicken soup
¾ cup shredded Cheddar Cheese
2 cups rotini pasta noodles
4 tablespoons Italian bread crumbs
Instructions
In a large saucepan, combine red pepper, celery, garlic, onion, and ¾ cup water. Once the mixture starts to boil, reduce heat and simmer for 10 minutes or until vegetables are tender.
Once tender, add in milk and cream of chicken soup. Stir until combined & cook until thoroughly heated (2-3 minutes).
Remove from heat and stir in cheese until melted. Mix in noodles.
Pour mixture into 9x9 casserole dish and top with bread crumbs.
Bake at 350 degrees for 30-35 minutes.
View the Recipe Index for a complete list of recipes. For the most recent vegetarian recipes posted on the blog, go here. To view all the recipes post on the blog, go here.