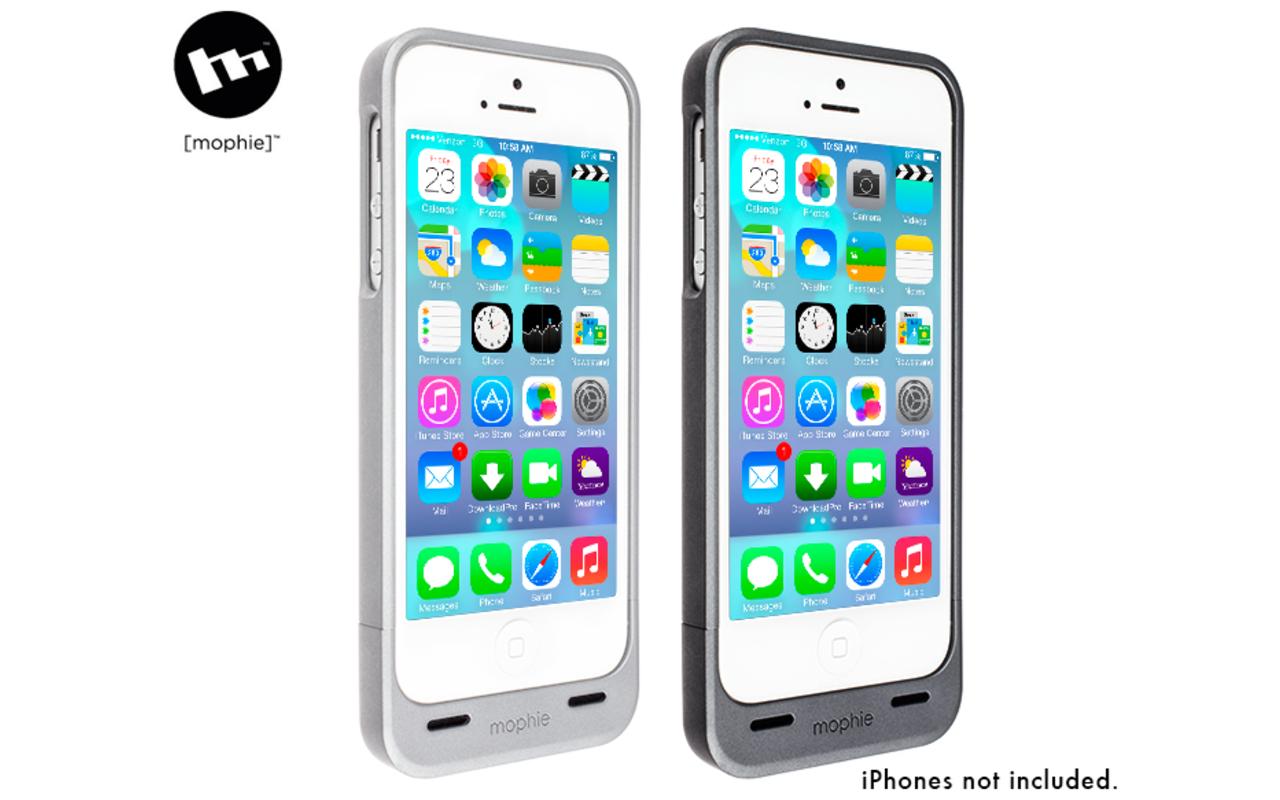 Right now you can get the Mophie Juice Pack for iPhone 5 for just $35! These are nice to have for some extra "juice" when traveling or on the go!
The Mophie Helium Juice Pack for the iPhone 5/5S is 13% thinner than previous juice packs. This thin rechargeable external battery case is designed to virtually double the usage time of your iPhone 5/5S. The 1500mAh rechargeable Li-ion polymer battery is concealed inside of a form-fitting, low-profile, lightweight (2.4 oz), plastic case. In addition, you do not need to remove your iPhone from the juice pack to charge. Once your phone is slid into the case, a connector at the bottom mates with a port on your phone.  If you leave the case attached to the phone, both units will simultaneously charge.

Toggle between charging and standby with the flick of a switch. Charge the iPhone without removing it from the juice pack helium by using the included micro USB charging cable. An integrated LED status indicator shows how much juice is left and also indicates the charging status. Smart Battery Technology instructs the iPhone to always drain out the juice pack helium first. When the juice pack helium has been drained, there is still a fully charged iPhone. The unit provides up to an additional 6 hours of Talk Time on 3G, internet use of up to 6 hours on 3G, 6 hours on LTE and 7 hours on WiFi. You'll also get about 30 hours of audio playback and 7 hours of video playback.
Want to save loads of money this holiday season? Find the latest holiday deals I've posted about. You can also check out the Hot Holiday deals,  Giveaways, Online Coupon Code Database, and my Holiday Gift Guide. These pages are being updated often.