Meijer mPerks is a program to receive discounts at the register when you enter in your 10 digit mPerks number, which is the phone number you provide at sign up. Read more about the Meijer mPerks program here. I just noticed a tab called "Personalized Rewards" when I log in.  This is a cool new feature where you can earn additional savings by buying things you already purchase to save on an additional shopping trip. LOVE It!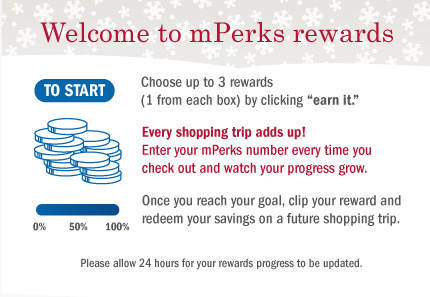 Right now I'm seeing three offers to choose from with three offers within each one. A few examples are:
$5 wyb $20+ in produce by 12/31/2013 (uh, easy!)
$5 wyb $20+ in toys by 12/31/2013
$5 wyb $30+ in paper, laundry, and cleaning items by 12/31/2013
Many more!
Find more Meijer Deals here.