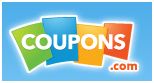 October means candy & chocolate stock up time! As well as the beginning of holiday baking ingredients. You will begin to see coupons for many of these items. Now is the time to stock up BEFORE you need these items!
So with the new month, we get new coupons from all the printable coupon sources like: Coupons.com, RedPlum.com, andSmartSource.com.
You will want to print out coupons you know you will need from before they disappear. These coupons have individual print limits as well as total print limits.
$1/1 Special K Crackers
$0.60/1 Jello Refrigerated Pudding Snacks or Gelatin
$0.50/1 Steamfresh Lightly sauce vegetable or pasta mix
$1/1 Freschetta Pizza
$1/1 Bagel Bites (Rare coupon!)
$1/1 Snuggle Fabric Softener or Sheets
$0.40/1 Larabars
$1/4 Totinos (my youngest son thinks these are the best pizzas EVER! ha!)
$0.50/1 Green Giant Fresh Valley Steamers (Could make FREE with a $1 sale!)
$1/1 Ocean Spray Cranraisins
$3/1 Claritin D
These are just the highlights! There are many more to print and I will let you know with the weekly sales what are the best match ups!
You can read about how to save on ink while printing these fabulous coupons in my previous post "Tips for Printing Internet Coupons."
$1/1 Success Rice
$1.50/2 Kellogg's Frosted Mini Wheats
$1/1 Perdue Fully Cooked Frozen Chicken
$1/5 Del Monte Canned Vegetables
$0.55/1 Nature's Source
You can now print SmartSource.com coupons directly from my site! Some of these coupons are similar to the other coupon sources but you aren't limited to just printing 2 from each source. So this allows us to build our stockpile a bit more with printable coupons.
$1/1 Bumblee Pouch
$1/1 Wholly Guacamole or Salsa
$0.50/1 Green Giant Fresh Valley Steamers
$0.60/1 Bisquick 40 oz or larger
$0.50/1 Mt. Olive product
$0.50/1 Fiber One Muffin Mix
$1/1 Dentek Floss priced $2 or more
$1/1 Biz stain fighter
$1/2 G2 Gatorade Powder Packs
$0.50/1 Progresso Broth
Be sure to check out & activate the new eCoupons from Upromise for October!